Russian President Vladimir Putin called on the international community to create a united anti-terrorist front. In Vladimir Solovyov's film "The World Order of 2018", the President of the country noted that without consolidating the efforts of the states of the world, terrorist activity will continue to be one of the main threats to modern civilization.
President in the film interview:
It is necessary to unite efforts between countries, which is called in the literal sense of the word on the battlefield. It is necessary to create a powerful international antiterrorist front. To defeat or break the backbone of terrorism in one single country is completely inadequate for a complete victory over terrorism. This is a problem that cannot be solved only by force.
weapons
, although without this, too, we see, it is impossible to fight against terror.
According to the head of state, first of all it is necessary to eradicate the problems that are the causes of the terrorist danger. These are injustices in international relations, poverty, and the lack of educational programs in several countries of the world.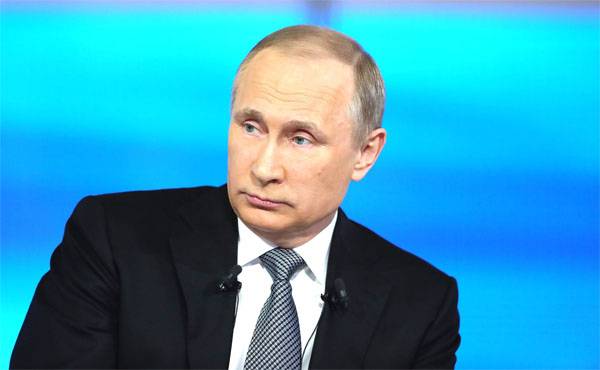 Vladimir Putin:
With an uneducated young man, you can do anything you want - pour him into your head, no matter what. And he will often believe what the preachers say, if they also put ten dollars around. Because no one has taught him anything good, because he does not have his own deep convictions and knowledge. This is one of the most significant factors in the emergence of terrorism.
The head of state also noted that many modern conflicts were the result of the collapse of the Soviet Union. According to Vladimir Putin, the collapse of the USSR led to the emergence of a unipolar world, resulting in invasions of the Balkans and Iraq. It was after the collapse of the USSR, according to the president, that the invasion of terrorist groups supported from the outside into the North Caucasus became possible.
Putin on the surrender of positions, which took place at the time:
Then Afghanistan, then Iraq, two waves of NATO expansion in a row. Well, here you are, one after another fell down. As if unexpectedly, but it was necessary to expect it. And we have shown how to put it more softly, at least, incompetence and misunderstanding of what will happen to the world and the country after this our, I would say, one-sided surrender of positions.