On Friday, in the training center of the Strategic Missile Forces, stationed in the Yaroslavl region, there was a selection of participants in the contest of professional skills "Make-up under camouflage", reports
RIA News
the press service of the Ministry of Defense.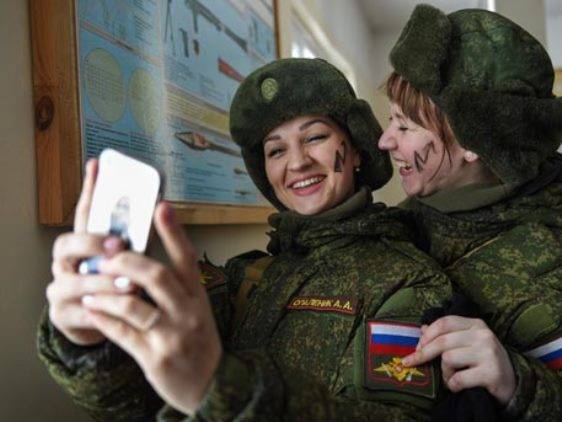 The qualifying stage of the competition will take place on March 2 2018 of the year in the training center of communications of the Strategic Missile Forces in Pereslavl-Zalessky, Yaroslavl region. From 3 to 4 March, there will be a sports relay race, contests of a martial song and beauty. The final stage will be held on March 5-6 and will end with a ball rewarding the winners who will receive valuable gifts for the International Women's Day,
says release.
It is reported that "Combat" makeup "is one of the elements of the competition: participants must put it in no more than one minute."
The competition program also provides for "fire training competitions (shooting from a Kalashnikov assault rifle, assembly and disassembly
weapons
); overcoming the fiery assault strip; high-speed radio telegraphy; radiation, chemical and biological protection; engineering training, "added the press service.
For the first time within the framework of the competition, biathlon competitions and ski races will be held.
And during the "culinary stage," participants will have to prepare "at least three low-calorie festive dishes" from a limited set of products.
In total, 60 beauties in uniform from units of the Strategic Missile Forces deployed in different regions of the Russian Federation will take part in the competition.