Storming the position of the militants in Eastern Gut government forces have to overcome skillfully built defense, which is supported by a whole network of wide (up to 7 meters) channels and ditches, filled to the top with water, reports
Messenger of Mordovia
.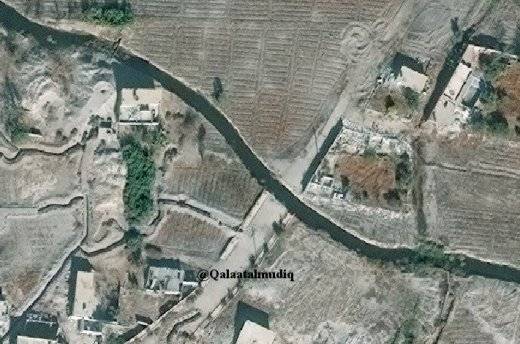 Attempts to overcome obstacles occur under the dense fire of terrorists. As a result, units suffer losses in personnel and equipment.
Recently, the assault units lost the MT-20 based on the T-55. The car rolled over into the ditch and tipped up the tracks.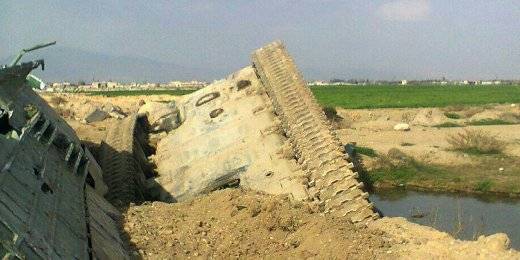 Previously, two more such "bridge
tank
».
The agency cites the commentary of the expert on the Syrian conflict, Yuri Lyamin:
"It became clear to the command of the illegal formations that, unlike the densely built-up eastern suburbs of Damascus, in the agricultural areas adjacent to them, they cannot build the same solid defense. There is an advantage to the Syrian army in armored vehicles,
aviation
and artillery.
Therefore, in order to prevent further advancement of government troops, terrorists already in 2016 began to build a network of ditches, ramparts and other obstacles in the areas under their control.
An irrigation system that existed before the war with irrigation canals, which turned into full-fledged water obstacles, was taken as a basis.
Not surprisingly, to overcome these obstacles, the Syrians are forced to use special engineering equipment, and since the enemy has a fierce resistance, the Syrian military will have noticeable losses. "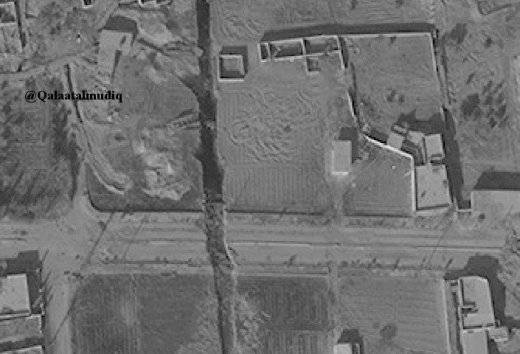 In addition, military experts do not rule out provocations from the United States and its allies in this area - the Americans can strike with cruise missiles from the SAR army in retaliation for a chemical attack allegedly committed earlier in Eastern Ghouta.