The press service of the Investigative Committee of Russia publishes a statement that the agency has put forward an announcement in connection with the death of the operator of Channel One, Anatoly Klyan, in relation to the Ukrainian soldier. The commander of the air defense division of the Ukrainian Armed Forces (military unit A-29) Lieutenant Colonel Nikolai Malomen became the defendant in the case of the murder of a Russian cameraman committed by 2014 on June 1428 of the year.
From the material
press service
TFR:
According to the investigation, 29 June 2014, commander of the military unit A-1428, Lieutenant Colonel Malomen, armed the servicemen of the Armed Forces of the Ukrainian Armed Forces deployed in the military unit A-1428 between the town of Avdiivka and the village of Spartak, Yasinovatovsky district, Donetsk region, armed with automatic fire
weapons
and ammunition, giving the order in the case of approaching the location of the military unit of armed or civilians to open fire on them to kill without warning.
On the night of 29 on 30 June 2014, a bus arrived at the checkpoint of the military unit with the mothers of servicemen who wanted to negotiate home servicemen who did not want to take part in hostilities, and journalists from Russian and Ukrainian television channels, among whom were in service business trip operator of the Department of Operators of the Broadcasting Service of the Directorate of Information Programs of Channel One OJSC Anatoly Klyan.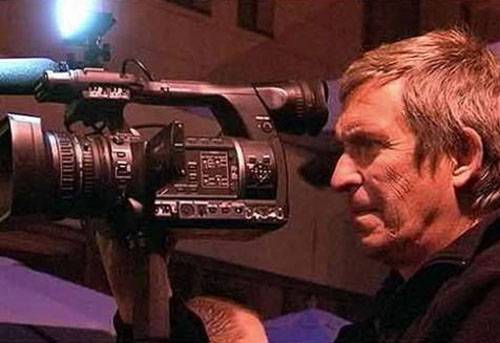 Realizing that only unarmed civilians are in the vehicle's cabin, Lieutenant Colonel Malomen twice ordered the servicemen under his command to carry out aimed fire on the bus from their existing automatic firearms.
By order of Malomen, unidentified soldiers of the Armed Forces of Ukraine, acting on preliminary agreement by a group of persons, fired shots from the Kalashnikov machine guns they had taken towards the bus, civilians and journalists.
As a result of the shooting, the First Channel operator, Anatoly Klyan, was injured in a bus gunshot wound, from which he died a short time later in the ambulance car.
The investigation continues the purposeful work of identifying other accomplices of this and other crimes committed by the Ukrainian military against citizens of the Russian Federation.
Recall that Anatoly Klyan was in the bus being fired by the Ukrainian military and urged to film what was happening even after receiving a gunshot wound, which turned out to be fatal.