The US promised Russia to recall its refusal to criticize Iran in a UN Security Council resolution, reports
RIA News
statement by the representative of the US Permanent Mission Kelly Curry.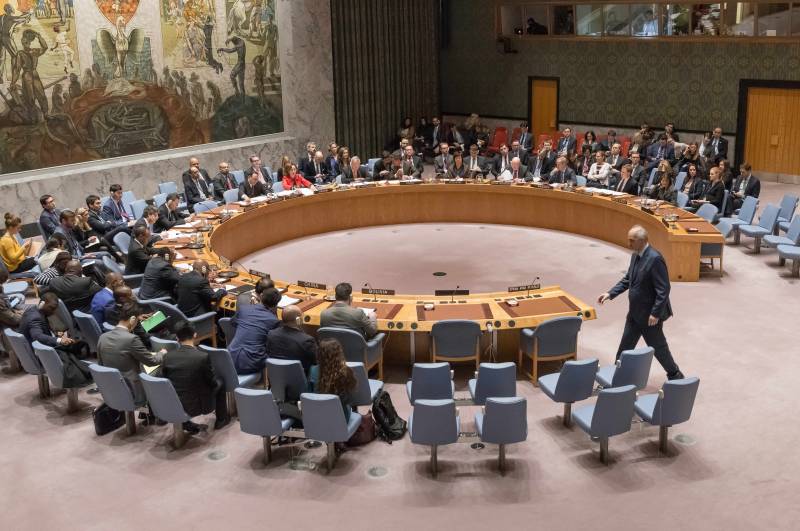 On Monday, the United Kingdom introduced a draft resolution to the UN Security Council in connection with the expiration of the sanctions regime against Yemen. The British proposed to extend the sanctions themselves for another year, as well as the mandate of the work of experts who monitor their compliance. The document also "expresses concern" that "
weapon
Iranian origin was imported into Yemen after the imposition of an arms embargo. " In addition, the project "most seriously condemns the attacks of the Hussites of the Kingdom of Saudi Arabia with ballistic missiles."
Russia used the right of veto and proposed its own version of the resolution to extend "by February 26 2019 the current sanctions regime and the mandate of the commission of experts in Yemen". The document was adopted by the Security Council unanimously.
The veto of Russia is aimed only at protecting Iran's actions to destabilize the region. Russia, Bolivia, Kazakhstan (Bolivia also opposed Kazakhstan refrained) decided to shield Iran from responsibility ... Instead of insisting on Iran's compliance with its international obligations, they gave Iran an invitation to continue to promote chaos in the Middle East. Their actions will not be forgotten, and they will not go unanswered,
said Currie.
Iran makes the world more dangerous. We will not hesitate to continue to inform the world about the atrocities of Iran. We will not stop until Tehran is stopped, and peace (will be) possible again for people in the Middle East,
she concluded.
In turn, the Permanent Representative of the Russian Federation to the UN, Vasily Nebenzia, said that "the unanimous adoption of the resolution opens up opportunities for further collective work on both the Yemeni settlement and the improvement of the situation in the region as a whole"
He noted that the delegation of the Russian Federation did not support the UK resolution "not because we wanted to ruin it by any means, but because we were not able to reach agreement on some specific, but key wording."
The resolution's goal is to extend the mandate of the group of experts on Yemen, not to bring Iran to justice or to try to put together an anti-Iranian coalition. A statement by the representative of the United States confirmed that our concerns in this regard were not in vain,
added nebenzya.