The US coalition attacks led to the death of 29 civilians in Deir ez-Zor. The leader of the Syrian Kurds was arrested in the Czech Republic at the request of Turkey. Reports about it
FAN
with reference to Syrian sources.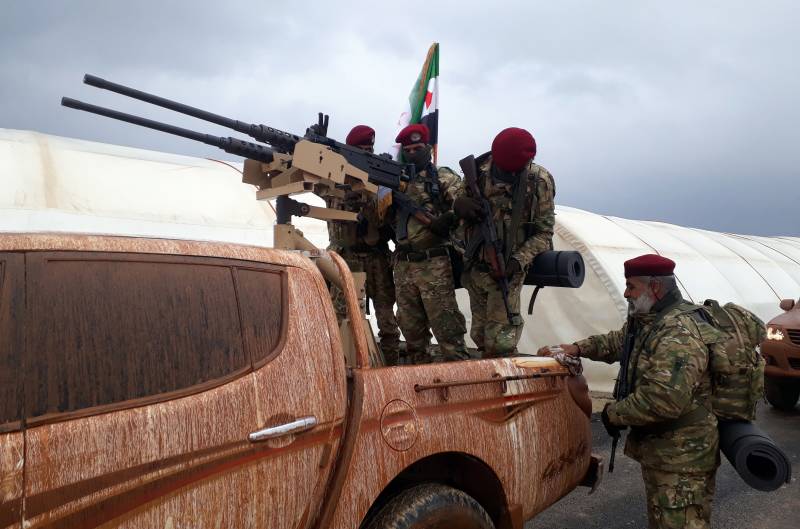 After the start of the offensive in Eastern Gute, government forces managed to make some progress in the area of ​​the settlement of Harasta. Several buildings in the Al-Ajay quarter in the west of Harasta, as well as the Tal Farzat, came under the control of the Syrian army. In turn, the militants of anti-government forces destroyed the bulldozer of the SAR army with a strike from the American TOW missile system, which allegedly was transferred to the militants of the Syrian Free Army (SSA). By evening, it became known that, on the orders of Vladimir Putin, a humanitarian pause will take effect today in Eastern Gut, which will act daily from 9.00 to 14.00.
The combined forces of the Syrian Free Army (SSA) and Turkey continued fighting with the Kurdish Syrian Democratic Forces (SDF) on the Syrian-Turkish border throughout the day. The Kurds have lost the town of Karmanluk. It was reported that members of the Al-Hamza SSA brigade, formed mainly from ethnic Kurds who live in the Azaz city area, will join the pro-Turkish formations. Recruits have been trained and are ready to join the struggle against the Popular Self-Defense Detachments (YPG) and the Kurdistan Workers' Party (PKK) in Afrin.
The US-led Western coalition has resumed bombing of Al-Shafaa and Dahrat-Altuni settlements near the Syrian-Iraqi border (Deir ez-Zor province), killing 29 civilians. Also under the blows of the coalition
aviation
turned out to be the city of Al-Hajin.
In the past 24 hours, rallies were held in support of the leader of the Kurdish Democratic Union Kurdish party detained in the Czech Republic, associated with the Popular Self-Defense Detachments (YPG), in the administrative center of the Raqqa province. Saleh Muslim arrived at the conference in Prague, where he was arrested at the request of Turkey. According to preliminary data, Ankara has already sent an extradition request.