Cairo launched a powerful counter-offensive against jihadi cells. This large-scale operation affected not only the northern part of the country, but also the Nile delta, as well as the border with Libya, reports
bmpd
with reference to the french newsletter TTU.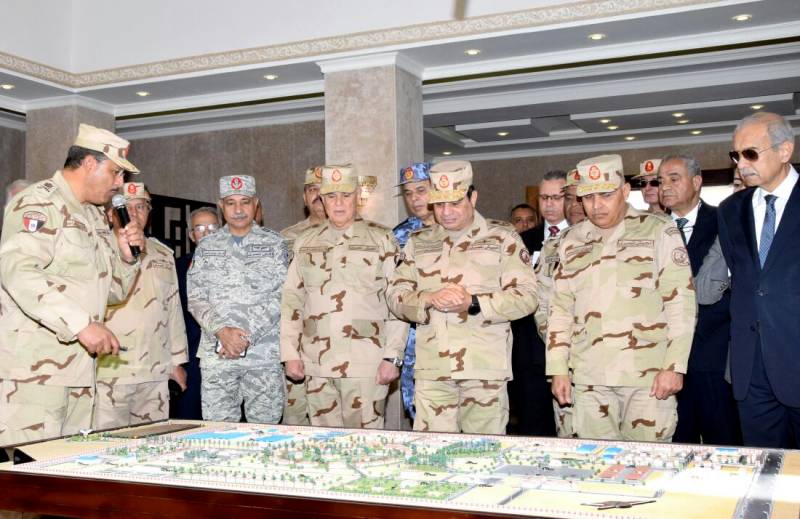 At the end of 2017, the Egyptian power ministries were ordered to completely clear the country of armed groups close to the IG or Al-Qaida (both organizations are banned in the Russian Federation).
Since January 2018, "the Egyptian authorities have reportedly attracted significant forces, which consist of paratroopers, border guards, special operations forces and counterterrorism units and rely on unprecedented support from funds
aviation
intelligence. "
"However, it is not easy to clearly understand the Egyptian strategy and its results because of the informational blackout on the part of the Egyptian army, and first of all, how successful this operation is in those issues where previous operations have failed. However, the intervention of Israelis and Russian military advisers should lead to the emergence of new principles of warfare. And it is precisely in Libya that the true intent of this operation can manifest itself, "writes the French edition.
Two weeks ago, the Egyptian President paid a visit to Abu Dhabi to coordinate his actions with Sheikh Mohammed. After that, several UAE air force combat aircraft arrived at the Egyptian military base west of Alexandria.
At the same time, the Libyan marshal Haftar met with the Egyptian leader in Cairo. As a result of the meeting, it became known that Libya, together with Egypt, was preparing an offensive on Dern, located on the highway from Cairo, and from where the militants leave daily to penetrate to the north of Egypt.
Last May, Derna was already bombarded by Egyptian aviation. In this area, Libyan troops are experiencing difficulties due to the reduction of their air force.