The servicemen of the Syrian government forces continue to improve the self-propelled self-propelled Shilka ZSU-23-4 self-propelled systems from the USSR. The first image of a newly upgraded car appeared on the Web.
The side and rear projections of the self-propelled gun are reinforced with the so-called "corner protection". This initially controversial Syrian development was first applied to
tanks
T-72M1 and demonstrated high resistance even to anti-tank missile hits.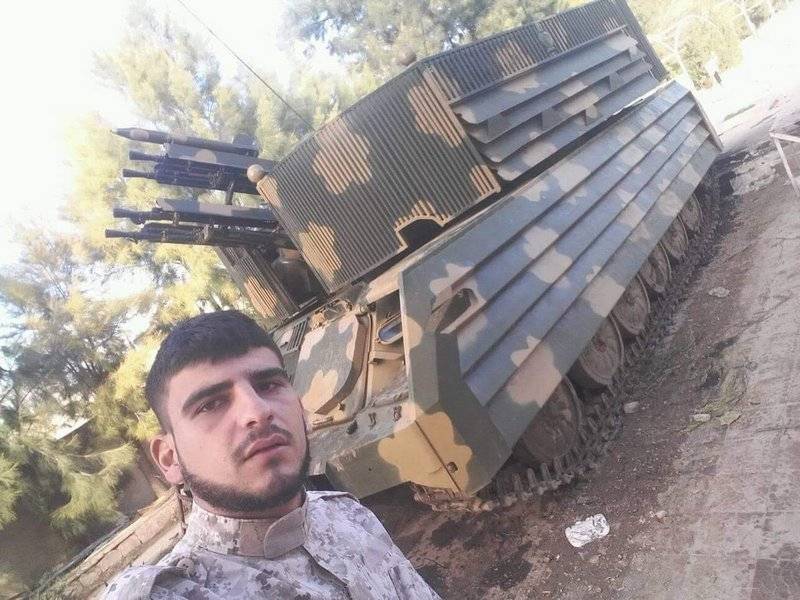 In March last year, such protection was first seen on "Shilkah". Improved ZSU also performed well in battles. They are even nicknamed "highly protected."
Compared with the first versions, the modernization of the machine in the photo is made more carefully, with this factory quality.
Measures to strengthen the frontal part. A peculiar ram is installed here, and the driver's hatch is reinforced with additional armor. The tower is also covered with lattice screens.
Another innovation: in addition to the four 23-mm 2-7 cannons, the guides for launching unguided missiles are mounted. According to military experts, the use of such
weapons
will greatly enhance the firepower of "Shilka" and make it a real fighting machine of fire support, reports RG-Sil