In the composition of the column of the shock unit of the Syrian troops "Tigers", arrived in Damascus, noted the mortar M-240, reports
Rossiyskaya Gazeta
.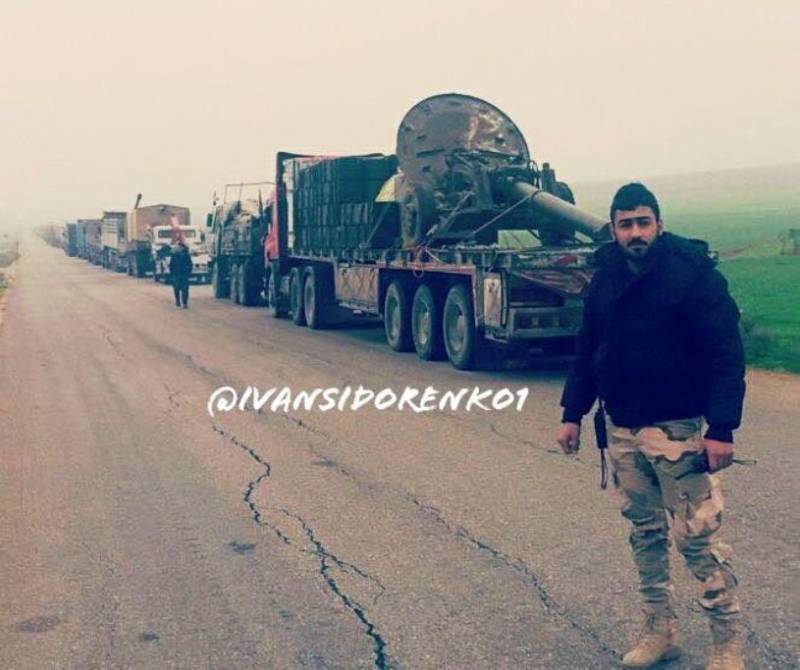 In the opinion, the transfer of such a powerful
weapons
in the area of ​​Eastern Guta indicates that the Syrian army intends to begin the most decisive actions.
"Despite the fact that M-240 entered service in the early 50-s, it continues to be the most powerful towed mortar in the world. Having a mass in 4230 kg, the mortar can hit targets at the maximum distance in 9650 m. For this purpose, the high-explosive fragmentation mine 53-F-864 weighing 130,7 kg, equipped with 32 kg of explosive, is used, "says the material.
The ammunition also includes an active-reactive mine, capable of hitting the enemy already at a distance of 19,3 km. It is about the 3О8 "Nerpa" ammunition with fragmentation combat elements. The weight of such mines - 230 kg, and the warhead - up to 112 kg. The lesion area reaches 1,4 hectares.
Combat crew is 11 people. Mortar rate of fire - one shot per minute. The Syrians use the autotrailer for its transportation.