The air defense units of the 58 th Army Armed Forces conducted exercises to repel air strikes of a conditional enemy. The exercises were held on the territory of the Republic of Dagestan. To repel blows, Buk-M3 anti-aircraft missile systems were used. From the report of the head of the press service of the Southern Military District (Southern Military District) Vadim Astafyev:
According to the design of the exercises, on-duty calculations revealed a mass approach
aviation
conventional enemy to the point of basing ships. The Buk-M3 air defense division immediately took on the air threat and destroyed the targets when they entered the Caspian zone of responsibility
flotilla
.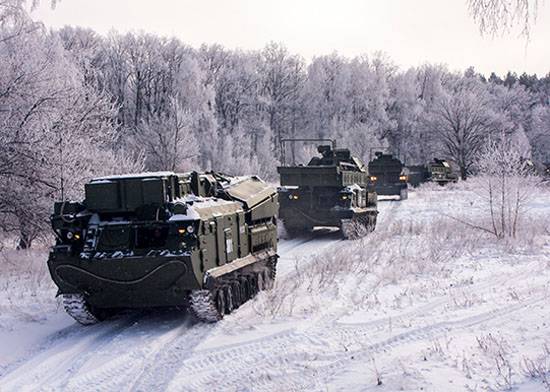 It is noted that the calculations carried out an operation on the conditional defeat of a surface ship. Previously, the coordinates of the ship of the conditional enemy were obtained using an unmanned aerial vehicle. After processing the coordinates were carried out electronic rocket launches.
The highly mobile multi-purpose Buk-М3 ADMS is used to destroy all types of aircraft, also for firing ground-based radio-contrast targets and hitting surface targets in the face of intense fire and electronic countermeasures from the enemy.