The US Air Force RC-135W strategic reconnaissance aircraft on Tuesday flew for many hours near the borders of the Kaliningrad, Leningrad and Pskov regions, follows from the monitoring data of the western
aviation
resources.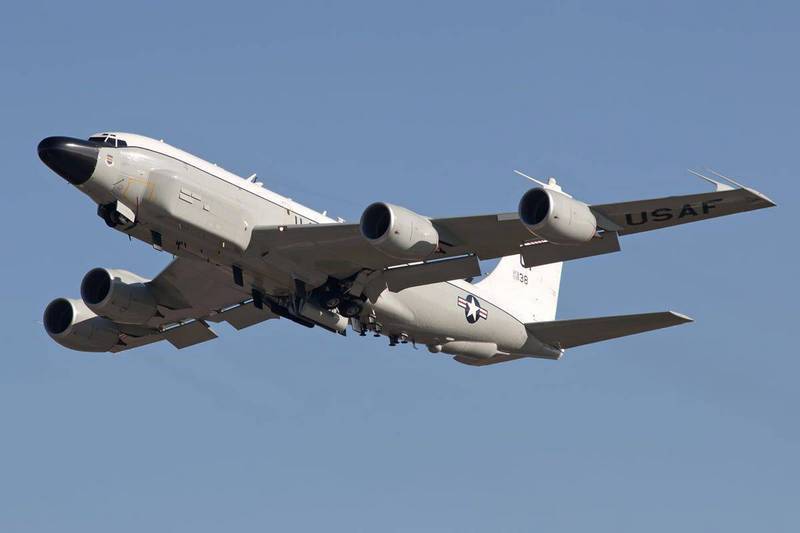 According to their information, an American electronic reconnaissance aircraft with a flight number 62-4134 and the call sign EXTRA34, departing from Mildenhall airbase in the UK, first flew near the southern border of the Kaliningrad region in the sky over Poland, and then cruised along the western borders of the Leningrad and Pskov regions being in Estonian airspace. There the plane flew through the Estonian city of Tartu - the Gulf of Finland.
Meanwhile, off the coast of the Kaliningrad region, a Swedish reconnaissance aircraft Gulfstream 4 with a tail number 102002 was making a long flight.
As previously reported, on Monday all the same American aircraft RC-135W with a tail number 62-4134 conducted reconnaissance near the Kaliningrad region for several hours, cruising near its land borders in the sky over Poland and Lithuania. The flight of the Swedish reconnaissance aircraft Gulfstream 4 was also recorded off the Russian coast in the south of the Baltic.
According to observers, reconnaissance flights, which in recent days are almost daily carried out by American aircraft near the borders of the Kaliningrad region, are connected with reports of the deployment of Iskander-M operational-tactical missile systems there, Interfax reports