In Kamchatka, a scheduled training of naval duty officers was held
aviation
Pacific
fleet
(Pacific Fleet), during which fighter pilots intercepted a conditional intruder of the Russian airspace, reports
press office
Eastern District.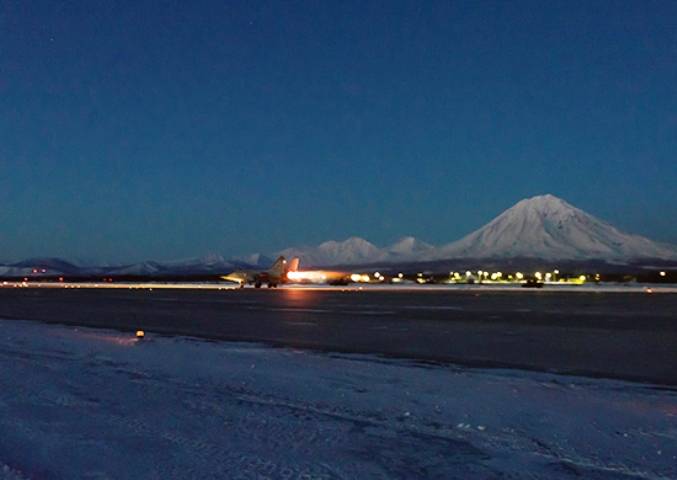 It is reported that "the MiG-31 aircraft of the Pacific Fleet naval aviation, which imitated penetration into the airspace of Russia at night, acted as a violator of the air border."
All-weather MiG-31 interceptor fighters were raised to intercept a conditional intruder from the Yelizovo airfield (Kamchatka region), who discovered the target, identified it and escorted it
says release.
One of the interceptors during the training made an electronic launch of the missiles on the intruder.
The press service added that "to complicate the task, the crews of the MiG-31 carried out the search and destruction of the" intruder "on their own with minimal involvement of the capabilities of ground-based air defense systems."