A strategic drone of the US Air Force RQ-4B with a tail number 11-2048, which took off on Sunday morning from the Sigonella airbase in Sicily, made a many hours reconnaissance flight along the demarcation line in the Donbass and the coast of the Crimea and the Krasnodar Territory, reports
Interfax
message from foreign sites tracking the movement of the military
aviation
.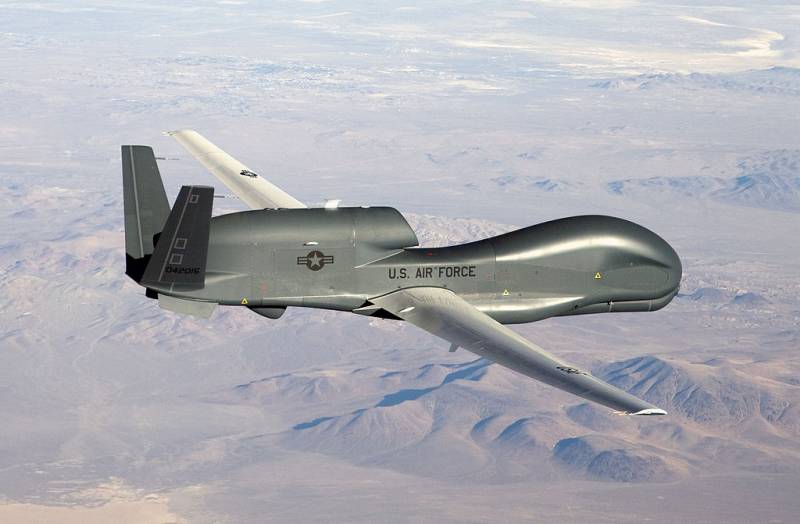 According to the portals, the drone "cruised for more than four hours along the line of demarcation in the Luhansk and Donetsk regions over the Donbas, being in the airspace controlled by Ukraine."
After that, at about 13: 00 Moscow time, the UAV left the airspace of Ukraine in the area of ​​Nikolaev towards the Black Sea, heading for the Black Sea coast of Russia.
Off the Russian coast, he made at least 4's spans "along the line from the westernmost point of the Crimea, along its south-western and southern coast, as well as the Krasnodar Territory all the way to Sochi."
It is reported that "the flight was carried out at an altitude of more than 15 thousand meters at a speed of about 600 km per hour."
According to the agency, since the beginning of this year, at least 11 flights of American reconnaissance drones in Donbass and 8s off the coast of the Crimea and Krasnodar Territory, including 7, 9, 15, 25, 26 January and 5, 7 and 11, were recorded February