British tabloid Daily Express published an article entitled "Putin is experiencing a new secret
weapon
: fear of war with Russia is growing due to the release of the new stealth fighter ", which deals with the Su-57.
The author of the article calls them "the new terrifying military toy of Russia". The "terrifying" fighter was demonstrated just a few hours after the release of the annual report of the Munich Security Conference, the author notes.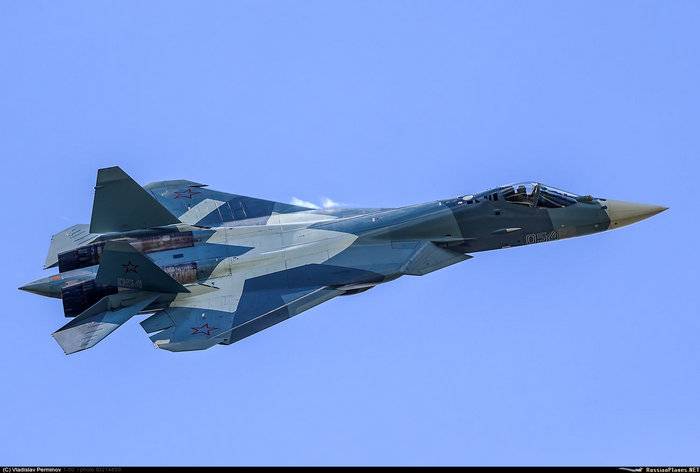 The author recalls that it included, among other things, the increased risk of "total war". The emerging world order is falling apart, and the threat of an unintended clash between Russia and the West is growing, the report says.
Daily Express describes the technical features of the Su-57: in particular, the new complex of electronic equipment, which allows you to quickly analyze the combat situation.
In addition, the aircraft will be equipped with an "incredibly powerful radar" that can recognize any targets on the ground and in the air at "enormous distances", after which any threat will be neutralized with the help of long-range air-to-air and air-to-surface missiles. ".
The fact that the Russian military are starting trial operation of fifth-generation fighter Su-57, said on Thursday, Deputy Defense Minister Yuri Borisov, RIA reports
News