The new aircraft of the radar patrol and A-100 guidance during the tests confirmed the correctness of the technical decisions made, Russian Defense Minister Sergei Shoigu said during a conference call of the department.
The aerodynamic characteristics of the A-100 aircraft with an installed antenna fairing, the operation of all aircraft systems and radio equipment have been checked. Tests confirmed the correctness of technical decisions
- he said.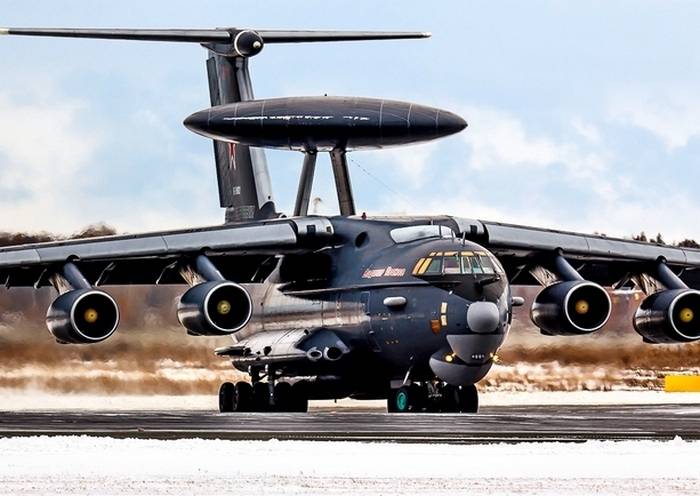 He recalled that the first flight of the prototype A-100 took place in November 2017.
Aircraft A-100 is created in the framework of the experimental design work "Premier 476". It should replace the A-50 and A-50U aircraft.
The basis for the creation of the A-100 was the military transport aircraft Il-76MD-90A. A fairing with an antenna system and the latest special radio equipment are installed on it, allowing you to quickly increase the radar field in a given operational direction. Besides,
aviation
the complex can detect and track air and other targets, as well as participate in the management of fighter and strike aircraft when pointing at air, ground and sea targets.
As previously reported by Shoigu, the serial deliveries of the A-100 aircraft to the troops will begin in the 2020 year.