The United States Permanent Representative to the UN, Nikki Haley, said that Washington would not become a friend of Moscow until it abandoned international policy and did not begin to behave like a responsible country.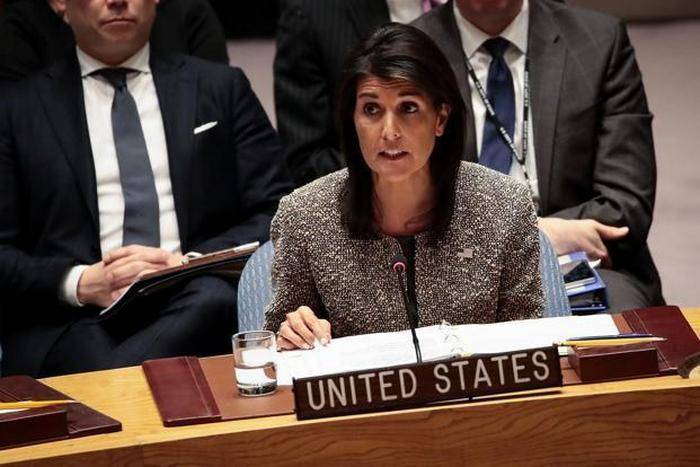 (Russia) is not our friend and will not be them as long as their government has the values ​​that it has now, and as long as it behaves in the same way as it does in the international arena
- leads RIA "
News
Haley's statement
She made it clear that she considers Russia guilty of interfering in the US 2016 election of the year, calling it "an outrageous event." Also, the Permanent Representative of the United States accused the Russian authorities of "occupying the territory of Ukraine", supporting the Syrian government and protecting it from more thorough inspections of Iran's nuclear facilities.
The American diplomat noted that, in response, the United States delivered successful strikes on the territory of Syria, supplied
weapon
to Ukraine, extended anti-Russian sanctions and expelled Russian lawyers from the country.
And this should continue until Russia starts behaving like a responsible country.
- added Haley.