Soviet-made infantry fighting vehicles cover the Syrian-Iraqi border. Recently, a BMP-2 reconstructed by Iraqi soldiers was noticed here, which entered the country during the time of Saddam Hussein, writes
Messenger of Mordovia
.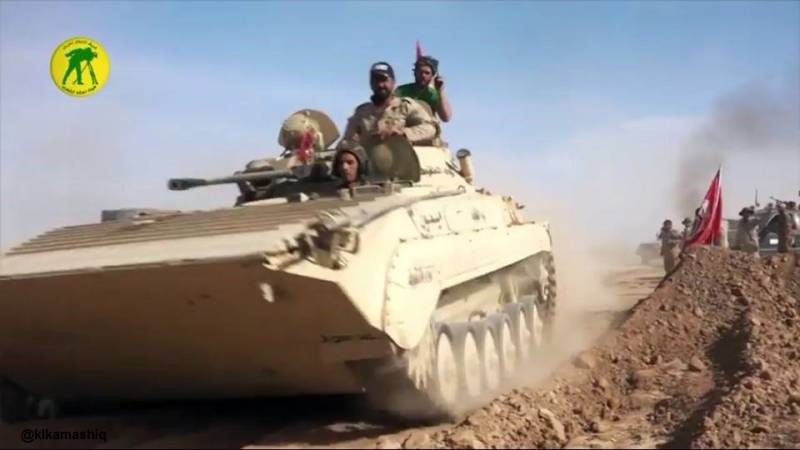 "For a long time, this technique was out of work. Americans tried to completely push out
weapon
production of the former USSR from this country. However, the experiment to transfer the Iraqi army to NATO standards failed. Western weapons turned out to be expensive and difficult to operate, "says the publication of Lev Romanov.
First Iraqis began to acquire
Tanks
T-72M1 and BMP-1 in the countries of the former Warsaw Pact. Then it was decided to turn directly to Russia.
The giant dumps of military equipment of the former Saddam army were not forgotten either. Specialists began to reanimate the old Chinese tanks Type 69, captured English "Chieftain", French armored vehicles AMX-10Р and others.
Now, apparently, it was the turn of the BMP-2, in the process of restoring which certain elements of the first Soviet generation infantry fighting vehicles were used.
"Judging by the latest trends, including the refusal of Americans to assist in the maintenance of armored vehicles, along with the old machines, the Iraqi army will increasingly acquire Russian weapons. There is already information about the future deliveries of T-90C and BMP-3, "concludes the author.