Representatives of the Ukrainian defense industry very often talk about their achievements in creating "domestic" samples.
weapons
. But, as a rule, after careful reading it turns out that the widely publicized "novelty" is only a modernized version of Soviet military equipment.
Specialists of the Shepetovsky Repair Plant reported on their website that a special mounting kit of the 122-mm artillery part of the BM-21 multiple-launch rocket system Grad was manufactured by their enterprise. That is, they simply copied the installation developed in Russia, only saying that it was supposedly made entirely from Ukrainian components.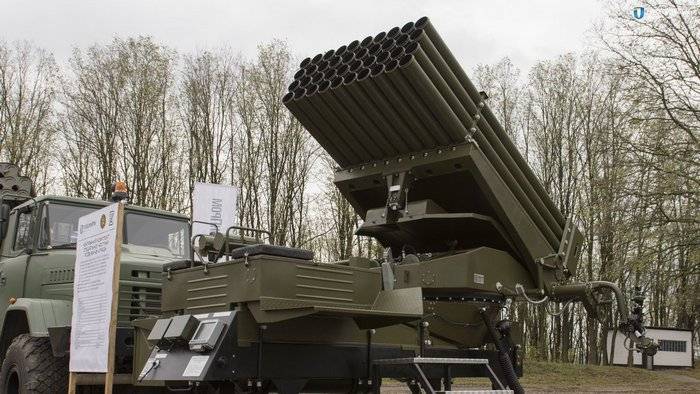 New, in their opinion, was the fact that this kit can be mounted on different platforms, not focusing on a particular car chassis.
Also reported on the widespread introduction of digital automated technologies that allowed to be aimed at the target directly from the cockpit, quickly turn around and after the impact also quickly go to another position.
Military experts doubt the fully Ukrainian origin of the presented reactive system. In their opinion, the use of old restored Soviet components has not been done. However, even if the shepitovtsy managed to completely copy the BM-21 Grad, given the local realities, they are unlikely to be able to start full-scale production.
Ukraine has no production capacity for rockets for these systems. Hope only for deliveries from the former Warsaw Pact member countries, for example, from Bulgaria. However, such assistance is not carried out free of charge, and there is no extra money in a state in a severe crisis, reports RG-Sila