The official newspaper of the Chinese People's Liberation Army proposes that China as soon as possible strengthen its nuclear potential.
The departmental publication "Tsefan jun zhibao" reported on Tuesday that China has enough
weapons
to counter the threats of other nuclear states, but to respond to changes in the US strategy, as well as to preserve China's status as a great power and protect national security, further development of nuclear deterrence forces will be needed. This proposal is based on the plans of US President Donald Trump on the development of new nuclear weapons systems and delivery. The document also mentions Russia's nuclear arsenal as the main reason for maintaining nuclear deterrence potential, Business Insider reports.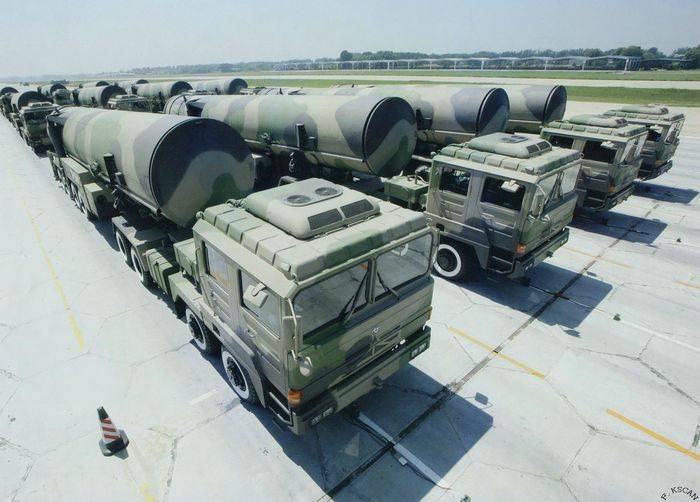 As the quote from the article itself says
In the fatal unpredictability of today's world, in order to increase our country's defense capability, to support our great power position ... we must strengthen the reliability of our nuclear deterrence capabilities and nuclear missile defense potential
The article was written by two researchers from the PLA Academy of Military Sciences, a leading research institute directly responsible for the Central Military Commission of China.
China has never disclosed the volume of strategic weapons, but, according to the Washington Association for Arms Control, we can talk about 270 charges. Thus, China ranks fourth among the five powers possessing atomic weapons.