The FSB Public Relations Center publishes information on a special operation in Nizhny Novgorod. It is reported that a member of the Islamic State terrorist group has been neutralized in the city (* banned in the Russian Federation).
RIA News
cites a statement from the Public Relations Center of the special services:
The terrorist turned out to be a citizen of the republic of the near abroad. He was preparing a terrorist attack on 18 March - the day of the presidential election. During the arrest, he offered armed resistance to security officers and was eliminated.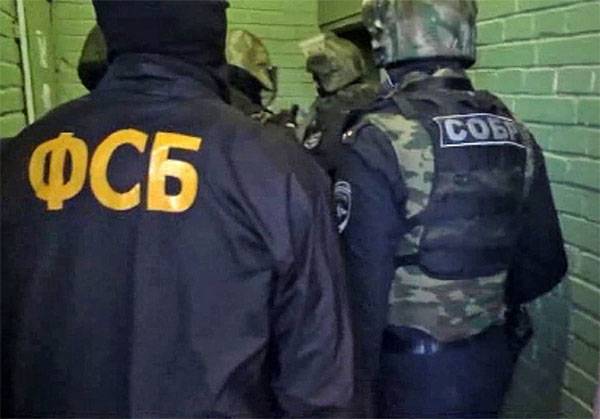 It is reported that during a search of a militant they found an improvised explosive device with a capacity of several kilograms in TNT equivalent, components for the manufacture of other improvised explosive devices,
weapon
and ammunition.
Recall that earlier IG * has already been active in Nizhny Novgorod. Thus, law enforcement officers in 2016 were able to stop the activities of the terrorist cell, whose members planned the attack, renting an apartment in one of the sleeping areas of the city. An explosive device found in the car of terrorists was neutralized using a sapper robot.