DPRK's underground military facilities may become "secret
weapons
"The military in the event of war on the Korean Peninsula, writes the magazine National Interest.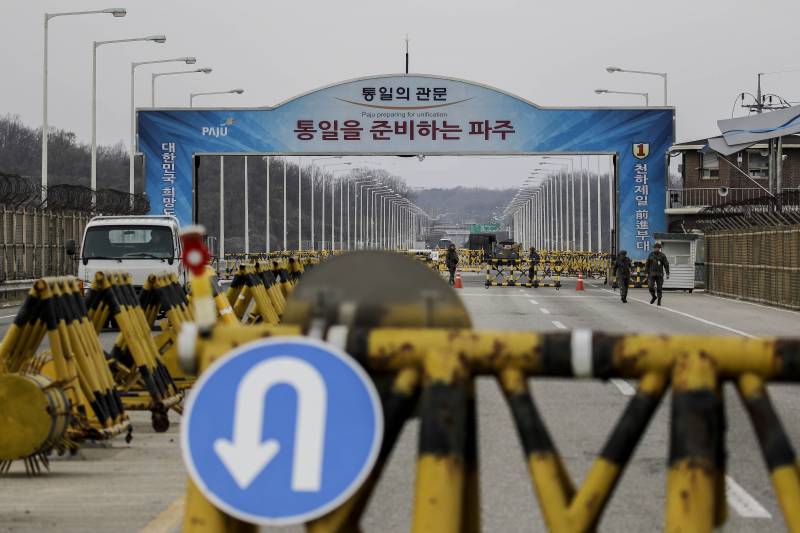 "In North Korea, there is a wide underground-based military infrastructure, which can be an advantage to the DPRK in a military conflict. In 1974, an underground tunnel was discovered under a demilitarized zone (DMZ). An hour to two thousand North Korean soldiers are able to cross the DMZ underground. An even higher capacity tunnel was also opened in 1978, "the article cites.
RIA News
.
According to the magazine, since then, "four more ways have been discovered that allow the North Korean army to cross the South Korean defenses underground at a speed of one combined-arms brigade per hour."
At the same time, it is impossible to establish the exact number of tunnels. According to former South Korean general Khan Sung Chu, there is "at least an 84 tunnel, some of which reach the center of Seoul". The South Korean authorities do not believe Han Sung Chu and declare that the tunnels pose no more threat to South Korea (the latter was discovered by them in 1990 year. "
However, the underground infrastructure created by Pyongyang is not limited to tunnels. The magazine also reports on 3-x ground-based air bases. "The creation of these objects is due to the fact that ground bases will likely be quickly destroyed during a military conflict," explains the publication.
In addition, defectors talk about the creation in the DPRK of underground bunkers to disguise infantry (near 800 facilities) and underground shelters for management (about 8 thousands).
Some tunnels are dug in the mountains, artillery guns are deployed in them.
The author emphasizes that it is practically impossible to detect all these underground military facilities from satellites. In this connection, "the most effective source of information is the defectors".
"After the discovery, as experts note, there are three ways to destroy the North Korean underground military infrastructure. The first option involves aerial bombardment. However, the military warned that it is very difficult to determine the effectiveness of air strikes against underground targets, "the article says.
The second option, according to the author, "involves the deployment of troops at the entrance of underground objects and the introduction of fire to kill, but this option also has a weak side, as tunnels and other objects may have several entrances and exits."
Therefore, according to the magazine, the most optimal options are "penetration into these facilities, despite the fact that losses among the American and South Korean armies can be significant."