The Armed Forces of Ukraine advanced along the demarcation line in the Luhansk region, according to the website of the Ministry of Defense of Ukraine. As explained in the Ministry of Defense of Ukraine with reference to the "Military Television of Ukraine", the village of Novoaleksandrovka, Popasnyansky district of the Luhansk region, which is located in the "gray zone" on the line of demarcation, completely passed over to the control of the Supreme Soviet.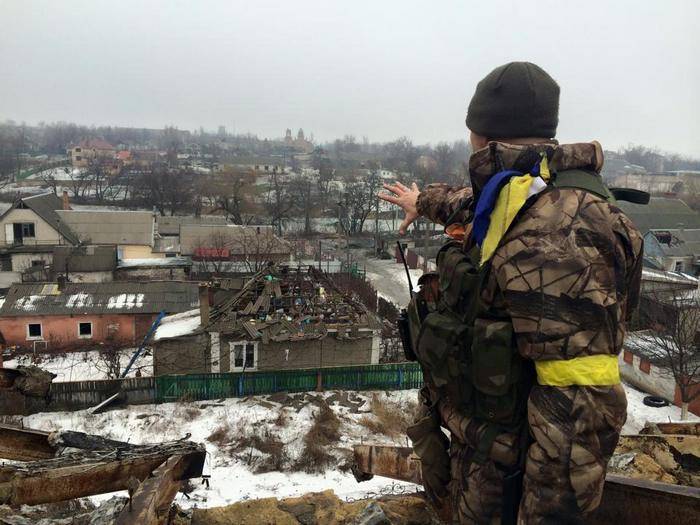 In the village we went a few days ago. The enemy, of course, from time to time tries to recover the lost. Snipers and riflemen work during the day
weapon
the other, at night, in places of fire from large-caliber machine guns. But we have already firmly grasped this piece of land, because it is a piece of our land. So we will continue further, little by little, but without stopping.
- stated in the MAT
From 2015, the outskirts of this village were the extreme positions of the Armed Forces of Ukraine on the one hand and the positions of the militia of the self-proclaimed Luhansk People's Republic on the other, but now the whole territory of the village is under the control of the Armed Forces of Ukraine
It should be noted that the promotion of the Ukrainian military in the "gray zone" is constantly and directly contradicts the Minsk agreements signed by Ukraine. The leadership of the Supreme Soviet of Ukraine calls this process "creeping offensive" and tactics of "toad jumps". The result of such an offensive is the convergence of the positions of the military People's Republics of Donbass and Ukraine, which dramatically increases the chances of a worsening of the situation.