The new chassis, designed for the Ka-62 helicopter, will allow it to be used on ships, the Tekhnodinmika holding company (part of Rostec) said. Works as part of Technodynamics will be carried out by Aviaagregat JSC
Modernization of the chassis units is carried out in connection with the change of key parameters of the customer's technical specification for the tail and main landing gear units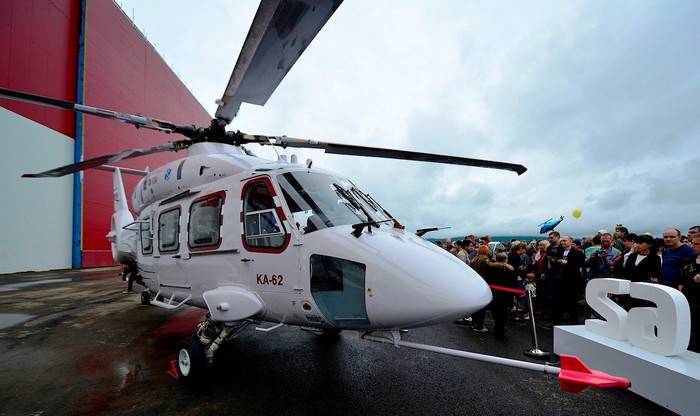 The upgraded units will provide autonomous self-release of supports without the use of onboard energy sources in the event of a hydraulic system failure. Features of this design will enhance the safety of the Ka-62 helicopter during take-off and landing.
- Noted the press service.
The Ka-62 helicopter is designed to carry passengers, offshore operations, provide emergency medical care, search and rescue operations, transport cargo inside the cabin and on an external load, patrol and environmental monitoring. Due to the large size of the practical ceiling and the high power of the Ka-62 engines, it can also carry out search and rescue and evacuation work in mountainous areas.
Recall, "Aircraft Unit" is a manufacturer of chassis for domestic
aviation
technology since 1950. At present, the company is developing and supplying landing gears for S-80, Il-96, Tu-214, Tu-204SM, Il-76MD-90A, Il-112V, Yak-152, Da-42, D-Jet aircraft, as well as manufactures landing gear for aircraft MC-21 and SSJ-100