Western media acknowledged that the fifth-generation Russian multifunctional fighter Su-57 has no equal opponents in the United States and NATO countries.
According to Contra Magazin, the western countries simply did not have an aircraft that could withstand the Su-57. "NATO has problems ..." - this is how the alarming headline of the publication begins.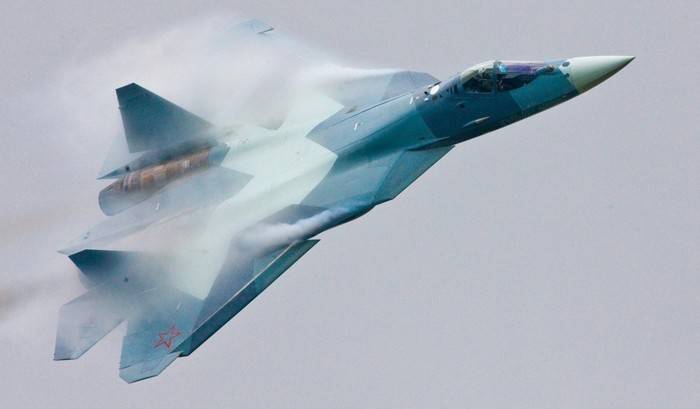 The publication notes that the best aircraft in NATO is the fourth-generation multi-purpose fighter Eurofighter, by the way, the generation against which, according to the author of the material, even the American F22 Raptor has no chance. In general, Contra Magazin is skeptical of American fighters, in particular, it criticizes the performance and maneuverability of F22 and F35. The revolutionary approach of the United States to the creation of fifth-generation fighter aircraft has proved disastrous.
American Revolution in Aircraft Industry Degenerates
aviation
and infected the NATO Air Force. Unfortunately, the United States did not do what the Russians did. The Russians evolved from Su-24 (which is still in use, including in Syria) through Su-27, Su-30 and Su-35 to Su-57
- writes the edition.
Among the American aircraft Contra Magazin allocates only deck fighter-bomber and attack aircraft F18 Super Hornet, which also passed a serious evolutionary path from F / A-18 and now can correspond to Eurofighter. However, this is poor consolation. As noted in the publication, both of these aircraft can not even come close to the level of the Russian Su-57, reports "RG-Force"