The State Duma of the Russian Federation is developing a bill that will oblige to wear special vests or distinctive signs of the owners.
weapons
. One of the developers of such a bill is a deputy from the "Fair Russia" faction Oleg Nilov. AT
interview
"Parliamentary newspaper" parliamentarian said the following:
Once a person took a pistol with him, he should be designated so that everyone around him knew about this fact, so that the police and security officials could see him, who could check at any time whether a citizen meets all requirements.
According to Nilov, law enforcement officers of Russia wear uniforms and corresponding insignia, and representatives of a number of security agencies and civilians who (owners of firearms) in Russia are "hundreds of thousands", "walk with weapons and have no right to denote this fact" .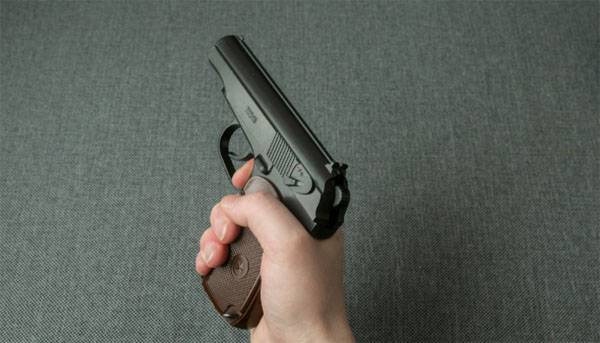 The deputy head of the faction "spravorossov" in the State Duma notes that the owners of firearms will need to wear either a bright badge (token) or a vest "that they wear during a hunt."
The deputy of the State Duma of the Russian Federation spoke about a total ban on carrying weapons in any form of public transport and other public places:
For example, a person with a weapon in no case can not be intoxicated. He must not take weapons to public places, places of entertainment, or to transport.
Nilov also announced work on a bill prohibiting the carrying of knives (cold weapons) with a blade more than 5-6 centimeters.
Nilov:
Knives that carry out most crimes are dangerous edged weapons. But carrying such a weapon is not a crime, and hence permissiveness, which today is the main cause of stabbing.