The US Air Force has completed development of modernization kits for its largest non-nuclear
aviation
bombs - multi-ton anti-bunker ammunition GBU-57 MOP, designed to destroy fortified underground facilities. According to Defense News, in the near future, all kits will be installed on bombs.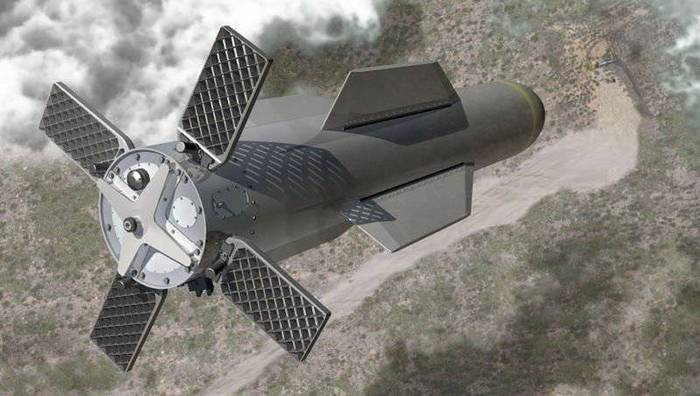 The development of the GBU-57 bombs was carried out by the American aircraft manufacturing concern Boeing from 2007 of the year. At the beginning of 2012, the US Department of Defense announced that GBU-57 might not be enough to defeat underground fortified sites in Iran and North Korea, and ordered Boeing to finalize the ammunition.
In 2013, stabilizers of an improved design and a second fuse were installed on the bombs, allowing the ammunition to go deeper before being blown up. This should increase the chances of defeating the enemy's underground bunkers.
The development of new upgrade kits for GBU-57, which ended early this year, was ordered in 2015 year. Details of this upgrade are not specified. Supposedly, the developers were refining the fuses for aerial bombs.
The length of the GBU-57 is about six meters, and the mass is 13,6 tons. The mass of the warhead of this bomb is 2,5 tons. The first version of the munition, as stated, could explode almost 61 meters after the fall before it exploded.
In April last year, the US Air Force dropped its most powerful aerial bomb, the GBU-43 / B, on IG tunnels * in Afghanistan. It was the first in
stories
the combat use of ammunition, also known as the "mother of all bombs" (Mother Of All Bombs; the name of the ammunition - MOAB, Massive Ordnance Air Blast) is so incorrectly translated, reports "N + 1"
IG * - a terrorist organization banned in Russia