Thanks to the support of the Russian Aerospace Forces, the Syrian army repulsed a terrorist attack in Deir ez-Zor. The Turkish Air Force launched regular strikes against Kurdish positions in Aleppo and Rakka. Reports about it
FAN
with reference to Syrian sources.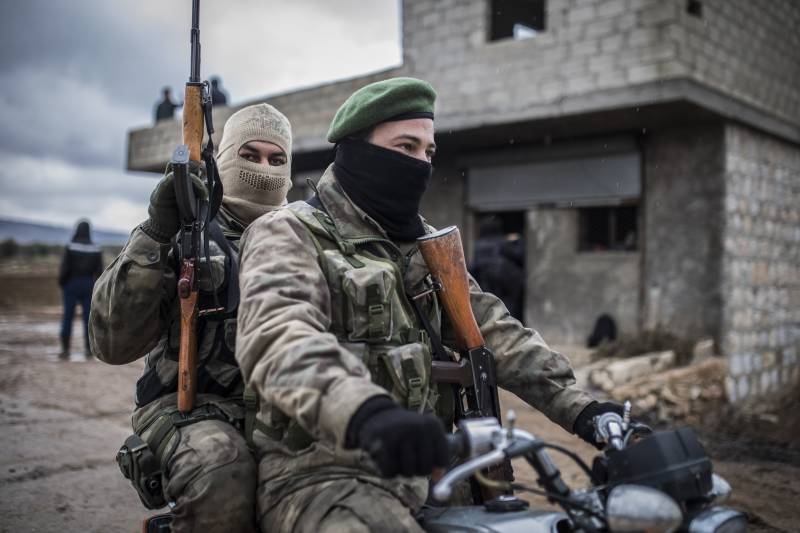 In the morning, it became known about the beginning of the counter-offensive of the Syrian Democratic Army (SDF) in the northern part of the canton of Afrin. Kurdish units clashed with Syrian Free Army (SSA) fighters, supported by Turkish troops, in the Barsaya mountain range and near the hamam village. As a result, these territories again came under the control of the SDF and YPG. Turkish for a day
aviation
did not stop bombing the territories controlled by the Kurds. The constant combat sorties of the Turkish Air Force have caused the death of at least 32 civilians. The Turkish military command, in turn, did not confirm this information, claiming that only 303 Kurdish fighters were killed during the operation. Armed skirmishes between the SDF and the SSA were also recorded in the Tel Rifat area. It is also reported that as a result of fierce skirmishes, Turkey lost three
tanks
.
In the area of ​​the city of Abu Kemal (Deir-ez-Zor province) and nearby settlements during the day the confrontation did not stop between ATS military personnel and IS groups (banned in the Russian Federation) who had moved from the eastern coast of the Euphrates, controlled by the "democratic army". The terrorists attacked the positions of the government army near the villages of Al-Kashma and Gharib. Nevertheless, the attack was successfully repelled thanks to the help of the Russian aviation. At least 25 terrorists have been destroyed, in turn, the CAA has lost two tanks.
In the afternoon, the news agency Al Masdar News, citing opposition Internet portals, announced the upcoming large-scale offensive of "Dzhebhat al-Nusra" (banned in the Russian Federation) against the army of Bashar al-Assad and its allies in northern Syria. Meanwhile, the VKS of the Russian Federation and the Syrian Air Force, relying on their own intelligence data, launched preemptive strikes against targets of the Islamist group in the vicinity of the settlements of Khuvein and Abu Mecca (Idlib Province).
In the northern part of the province of Rakka, the Turkish Air Force began to conduct combat missions. Tel Abyad and Saluk settlements were bombed. No injuries were reported among the civilian population.