US Navy anti-submarine patrol aircraft P-8A Poseidon made a reconnaissance flight to the south-west of the Crimea yesterday, reports
Interfax
Post by foreign sites tracking military movements
aviation
.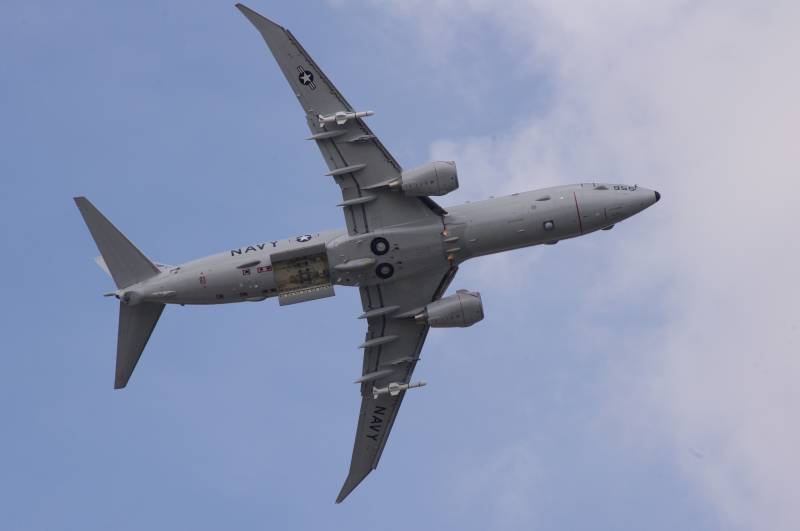 According to the information, "the American naval reconnaissance with tail number 16-9003, flying from Sigonella airbase in Sicily, standing in a circle, flew for many hours to the west of the main naval base of the Black Sea
fleet
».
During the flight along the Russian coast, the plane was reduced to an altitude of about 7,5 thousand meters, approaching the Russian coast to a distance of 60 kilometers.
According to resources, on the same day, "the US Air Force UAV RQ-4B with the hull number 05-2024, which had risen from Sigonella airbase on the Italian island of Sicily, conducted reconnaissance services for at least ten hours along the southern coast of Crimea and the coast Krasnodar region down to Sochi. "
In addition, on Thursday, a reconnaissance aircraft of the US Air Force RC-135V with a tail number 62-4134 and the call sign CURE42 made a many-hour flight near the Kaliningrad region. From all sides he flew around Russian territory in the south of the Baltic, flying in the airspace of Poland, Lithuania and over the international waters of the Baltic Sea.