Deliveries of Russian weapons may exacerbate the situation in Myanmar, where clashes between the authorities and Rohingya members continue, reports
RIA News
State Department spokesman Heather Nauert.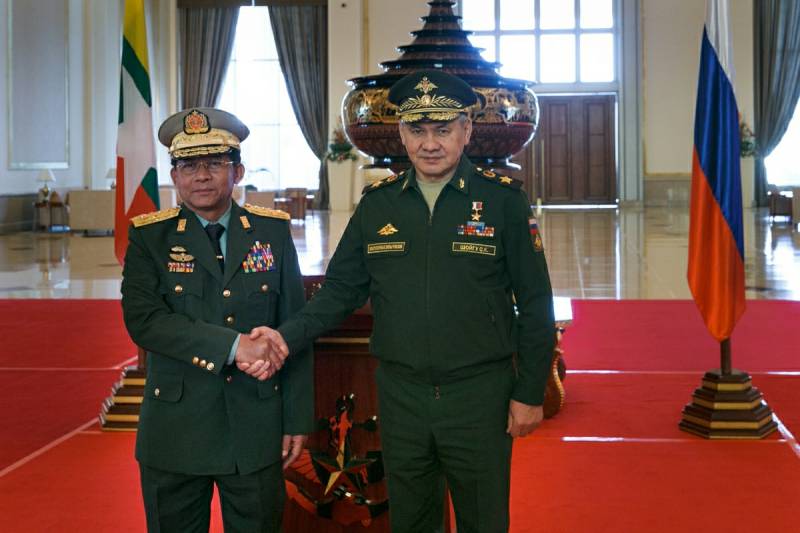 It became known earlier that Russian Defense Minister Sergei Shoigu during a recent visit to Myanmar agreed to sell six Su-30 fighters.
Although most countries of the world are committed to a peaceful resolution of the crisis in Myanmar, some of them are ready to take steps that may lead to even greater suffering and instability. This could be an opportunity for Russia to show solidarity (with most countries) through humanitarian assistance, rather than potentially aggravating the situation by selling
weapons
,
said nawert.
According to her, the United States has long been "not providing assistance to the Myanmar military in operational training and not supplying weapons, technology or military materials."
We want the Myanmar military to take real steps and demonstrate commitment to human rights, national reconciliation and democracy,
added the representative of the State Department.
According to Deputy Defense Minister Alexander Fomin, on Monday, Myanmar will buy Su-6 fighter jets from Russia and is also interested in marine and land equipment. According to him, "Su-30, which in practice proved the fighting qualities of a world-class aircraft," should become the main fighter of the Myanmar Air Force.
The agency recalls that Rohindzha (Rohingya) - "ethnic Bengalis Muslims resettled in the Burmese state of Arakan in the XIX - early XX century by the British colonial authorities." With a total of about one and a half million people, they constitute the majority of the population of Rakhine State, but not all of them have Myanmar citizenship. Officials and Buddhists consider Rohingya to be illegal migrants from Bangladesh. The escalation of the conflict began in 2011-2012 after the transfer of power in Myanmar from military to civilian government.