The Tactical Missiles Corporation will complete testing of the latest Russian torpedo before the end of this year, said Boris Obnosov, General Director of the corporation.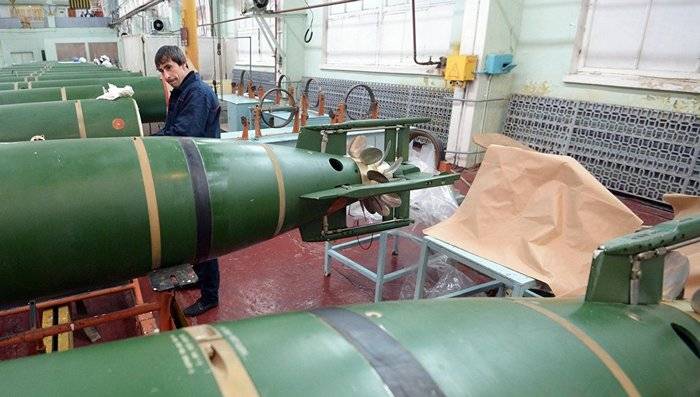 Work on the maritime subject is conducted by several enterprises of the corporation. In particular, the State Scientific Production Enterprise "Region", concern "MPO-Gidropribor".
I very much hope that we will hold them exactly at the appointed time
- quotes Obnosova "Interfax".
Obnosov recalled that the corporation has created such products as an armament complex with a high-speed underwater missile "Shkval-E", a small-sized anti-submarine complex with the anti-torpedo "Package-E / NK".
Previously a leading developer of torpedo
weapons
Academician Shamil Aliyev reported that the Soviet-era high-speed torpedo "Flurry" will be able to operate at a depth of more than 100 meters.