Secretary of State Rex Tillerson said he considers Moscow responsible for a new chemical attack allegedly committed by government forces near Damascus on Monday, reports
InoTV
.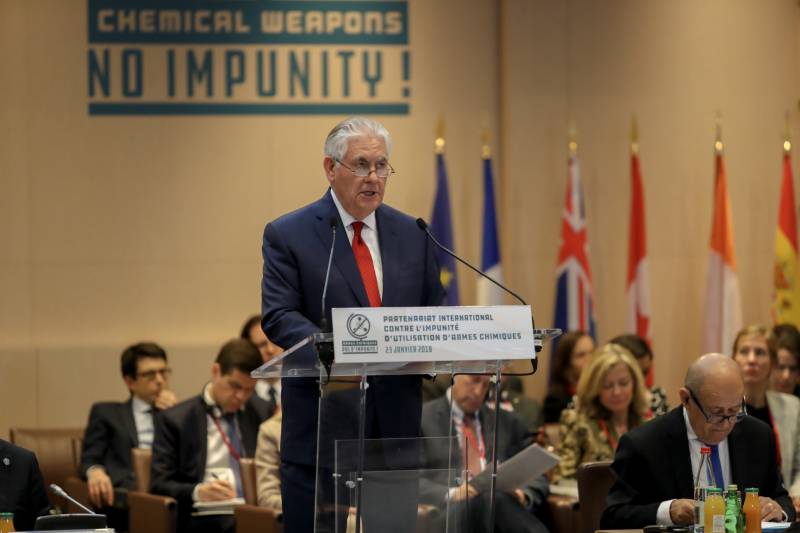 According to Tillerson, Russia's "inability" to stop such attacks calls into question "its viability as a party to a settlement."
Whoever commits these attacks, Russia is ultimately responsible for the victims in Eastern Ghouta and countless other Syrians, against whom chemical weapons were used.
weapon
since Russia contacted Syria,
He stressed.
The head of the department urged Moscow to stop using the veto in the UN Security Council when discussing this issue. In his opinion, Russia "should at least abstain in the voting."
In addition, he accused Moscow of "not fulfilling its obligations to the United States", violating the international 2013 deal of the year, which implied the destruction of all reserves of toxic substances in the SAR.
Tillerson assured the conference participants that "there is a lot of evidence" that Damascus continued to possess chemical weapons after April 2014.
The diplomat made his speech at a meeting of representatives of 20 countries in Paris. The purpose of this event is "to create a mechanism that will increase the effectiveness of identifying and punishing those who use prohibited weapons".