Russian warships have the possibility of a simplified approach and replenishment of inventories in the ports of another country in Southeast Asia. This country is Myanmar. Today, an agreement has been signed between representatives of the governments of Russia and Myanmar.
The document implies the simplification of the procedure for entering ships of the Russian Navy to the ports of this state.
Their signatures under the agreement in the presence of the defense ministers of the two countries - Sergey Shoigu and Min Aung Khlein - were put by the deputy heads of the defense departments. On the Russian side, Lieutenant General Alexander Fomin, on the part of Myanmar, the countermirant Myint Nwe.
The delegation of the Russian defense ministry is in Myanmar on a working visit. Defense ministers are discussing the development of military-technical cooperation.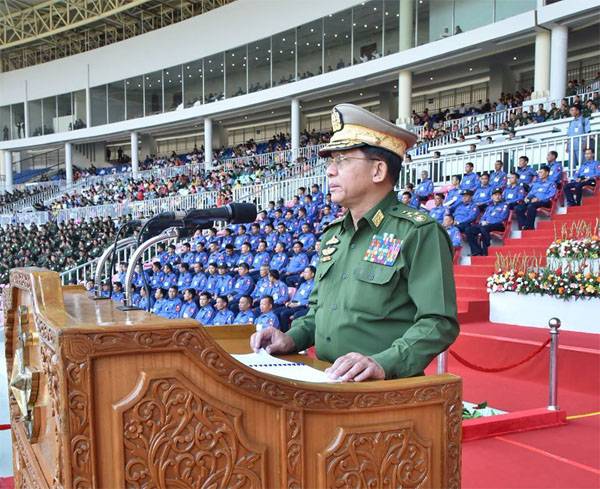 From the statement of Sergei Shoigu:
We are committed to strengthening partnerships and increasing the combat readiness of the armies of the two countries. We plan to develop military-technical cooperation with partners from Myanmar.
Earlier it became known that after visiting Myanmar, Russian Defense Ministry officials will travel to Laos and Vietnam. The tour of the countries of South-East Asia of the delegation of the Ministry of Defense of the Russian Federation will end on January 23.
For reference: the government of Myanmar (the population of the country is approximately 53 million people) spends about 2,2% of GDP on the army. The most extensive type of troops is the ground forces: about 375 thousand military personnel, which include representatives of the people's police. The number of military personnel of the Navy and Air Force of the country is approximately 30 thousand people. The Myanmar Air Force is armed with, among other things, several types of Russian (Soviet) weapons
aviation
including aircraft Yak-130, MiG-29 and Mi-17 helicopters.