Command
aviation
Systems, the US Navy announced its intention to equip the advanced MQ-4C Triton marine unmanned aerial vehicles with airborne collision avoidance systems.
Triton UAVs are capable of long autonomous reconnaissance flights. In such flights, machine operators cannot always obtain accurate information about the surrounding air situation, which means there is a risk of the UAV colliding with other aircraft.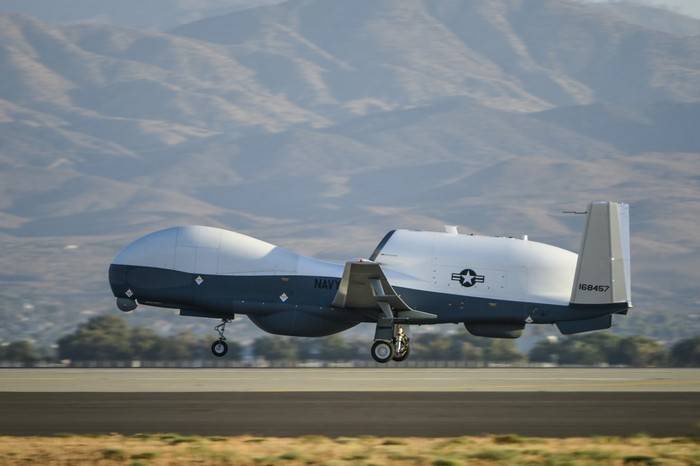 The MQ-4C Triton is developed by Northrop Grumman based on the RQ-4 Global Hawk strategy vehicle. In total, the US Navy intends to adopt the 70 MQ-4C, which will be used to patrol the US territorial waters. It is assumed that Triton will, among other things, give patrol aircraft P-8A Poseidon target designation to the detected marine objects.
Triton will fly at a speed of 575 kilometers per hour and observe the sea surface from a height of 15,2 thousands of meters for at least 28 hours. Despite the fact that most of the flight of the MQ-4C will take place above the echelons of civil aviation, the vehicles will periodically decline in order to study in more detail any detected object.
The US military intends to start full-time operation of Triton drones this year, reports portal "N + 1"