The Russian government has formulated a roadmap for the development of the civilian sector of Belbek Airport in Sevastopol. The issue was discussed at a meeting with Deputy Prime Minister Dmitry Kozak in December with the participation of several departments. Reports about it
Kommersant
.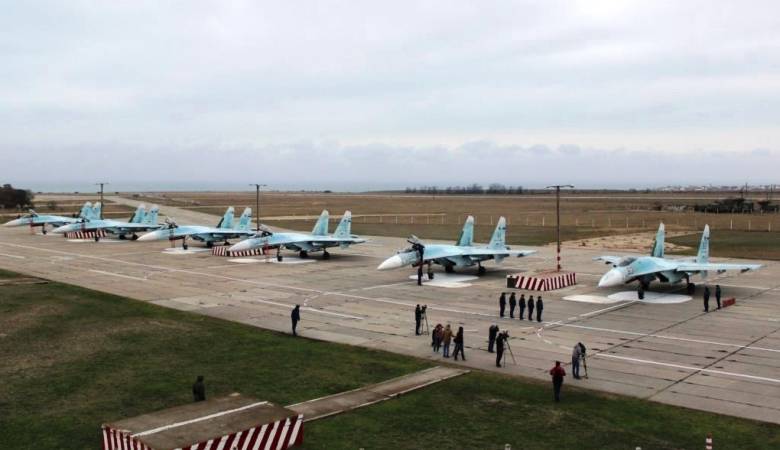 Now the military is based at the airport
aviation
.
According to the instructions following the meeting, in the near future "the Ministry of Economy, the Ministry of Defense, the FSB and the Government of Sevastopol, together with JSC" Simferopol International Airport "(JSC MAS, owned by Crimea), should approve plans to build the runway, airport complex and other necessary infrastructure in order to start operating the civilian sector of the airport in 2020 ".
The newspaper reminds that "Belbek Airport was built in the 1941 year as a military airfield: in the times of the USSR and Ukraine fighter aviation was based there". After the annexation of the Crimea to the Russian Federation, the Defense Ministry deployed the 38 th Fighter Regiment in Belbek. At the same time, a discussion began about the need for civilian use of the airport to solve the transport problems of the Crimea.
The press service of the IAC confirmed that they are conducting "preparatory work and operating within the framework of the federal program, which provides for the development of Belbek as a branch of Simferopol Airport".
However, the expediency of developing Belbek as a civil airport raises doubts among experts: "the issue of transport accessibility of the Crimea no longer looks so critical, especially since in 2017 the flow of tourists to the peninsula decreased by 3,2% to 5,4 million."
The main expert of the Institute of Economics of Transport and Transport Policy of the National Research University Higher School of Economics, Fedor Borisov, is sure that for the accessibility of the Crimea "one full-fledged airport in Simferopol is enough". And by 2020, the Kerch Bridge, which will fundamentally improve the accessibility of the peninsula, should already earn at full capacity.
In his opinion, Balbec is not very well located: "in order to get to Sevastopol, you need to go around the bay or sail on the ferry, so the passenger traffic in any case will be limited."
Borisov believes that Belbek is logical to use for receiving small passenger ships and private aircraft.