If such a decision is made, the installation on heavy cruisers of complexes with cruise missiles "Zircon" will take no more than six months, leads
RIA News
opinion of the former Baltic commander
fleet
(2001-2006) Admiral Vladimir Valuev.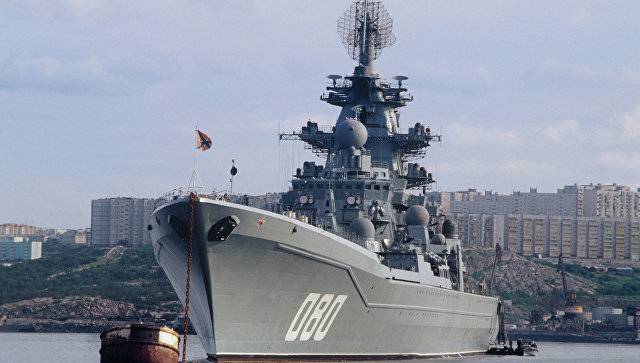 As previously reported by the German newspaper Stern, the Zirkon ship-based missile system being developed in Russia will pose a real threat to American aircraft carriers. The author reports on the plans of the Russian leadership to deploy the Admiral Nakhimov and Peter the Great nuclear C-500 missile cruisers, the Caliber cruise missiles and the Zircon 3М22 cruise missiles, which are six times faster than the speed of sound and hit targets at a range of about 600 km.
Equipping heavy nuclear missile cruisers with new
weapons
if such a decision is made, it will take no more than six months,
said Valuev agency.
According to him, the speed of Mach 2,5 is the limit for a modern anti-aircraft defense of a potential enemy.
If the velocity of the strike cruise missile is higher, the air defense weapons become slow moving compared to it. Anti-ship "Zircon" will easily reach the goal, ahead of air defense weapons,
noted the admiral.
According to him, "this will be a great achievement of the national rocket science."
Rocket weapons with speed 5 Mach will be unattainable for any potential enemy,
stressed Valuev.
He believes that "if the German forecast has a basis, then new surface and submarine ships will be built for the manufactured new missile weapons, as well as the existing Russian Navy will be converted".
The agency reminds that the rocket complex with Zircon is the latest development of Russian designers. Its creation is engaged in "NPO mechanical engineering". Works on the project are secret. It is known only that the rocket will be able to accelerate to 5-10 Mach and hit targets at distances 300-500 kilometers.