The Turkish Armed Forces bombarded the positions of the Syrian Kurdish Self-Defense Forces (YPG) in the Afrin district in northwestern Syria in response to the shelling from them, reports Anadolu on Monday.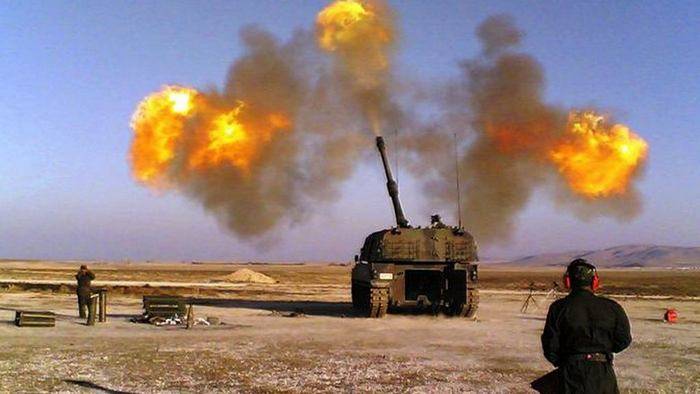 It is reported that YPG forces last night attacked populated areas in the Syrian Azaz border with Turkey, firing rockets at populated areas controlled by the opposition Free Syrian Army. The armed forces of Turkey, stationed in the northern regions of Syria, controlled by them as a result of Operation Euphrates Shield, as well as in the de-escalation zone in Idlib, YPG objects in Afrin were shelled in response.
Turkish media have reported shelling by the Turkish Armed Forces under YPG-controlled territory in Afrin for the third day in a row. Turkey also sent another convoy of military equipment, including
Tanks
to the border with Syria.
Shelling on Saturday was made during the hours when Turkish President Tayyip Erdogan said that the Turkish army could launch an operation in the Manbidj and Afrin regions controlled by the YPG within a week. According to Erdogan, the United States sent 4,9 thousands of trucks to Syria for YPG and about 2 thousands of aircraft with
weapons
. Earlier, Ankara has repeatedly condemned Washington for military support of the YPG, which Turkey considers a terrorist organization associated with the Kurdistan Workers Party banned in the country, reports
RIA News