Chinese company Wanfeng Aviation Industry Co., Ltd (
aviation
a division of the Chinese private group Wanfeng Auto Holding Group) announced the acquisition of the Austrian Diamond Aircraft Group, the core of which is the famous aircraft manufacturer Diamond Aircraft Industries GmbH,
bmpd
.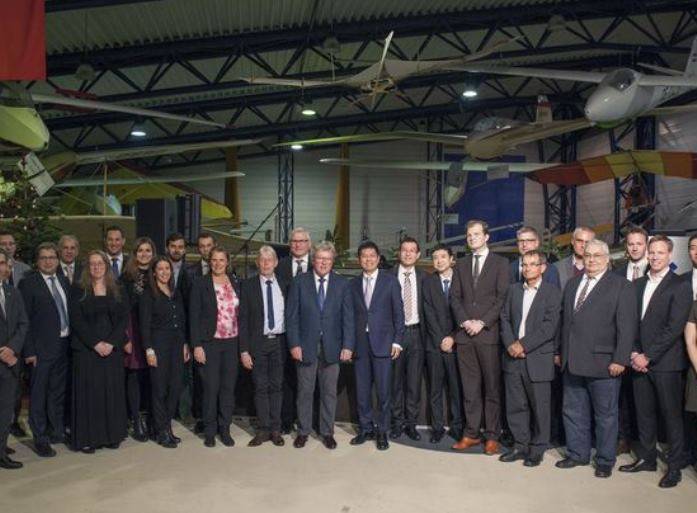 П
Christian Dryes, owner and head of the Austrian Diamond Aircraft Group, and Bin Chan, president of the Wanfeng Auto Holding Group (center).
Chinese industrial companies have long shown interest in Diamond Aircraft.
"So in December 2013 of the year, the Chinese corporation CETC formed a joint venture between CETC Wuhu and Diamond Aircraft Manufacture Co., Ltd, located in Anhui province, with Diamond Aircraft Industries. The joint venture assembles and sells Diamond DA 20 and DA 42 airplanes to China, as well as service support for all types of Diamond Aircraft airplanes. The joint development of new types of aircraft and aircraft engines in the joint venture was also assumed, "the report says.
In turn, Wanfeng Aviation Industry in December 2016 of the year was acquired by the Canadian division of Diamond Aircraft - Diamond Canada, which is one of the main assembly and dealer sites of the Austrian company.
At present, the relationship between Wanfeng Auto Holding Group and CETC with respect to Diamond Aircraft is unclear, but most likely it operates in partnership and with the assistance of the Chinese authorities.
The new Chinese owner reportedly "has announced its intention to continue investing in the Diamond Global R&D Center, located in Wiener Neustadt, as well as the Diamond Austria facility, with the aim of developing new aircraft types and prioritizing the development of Diamond DART-450 and DA 50 ".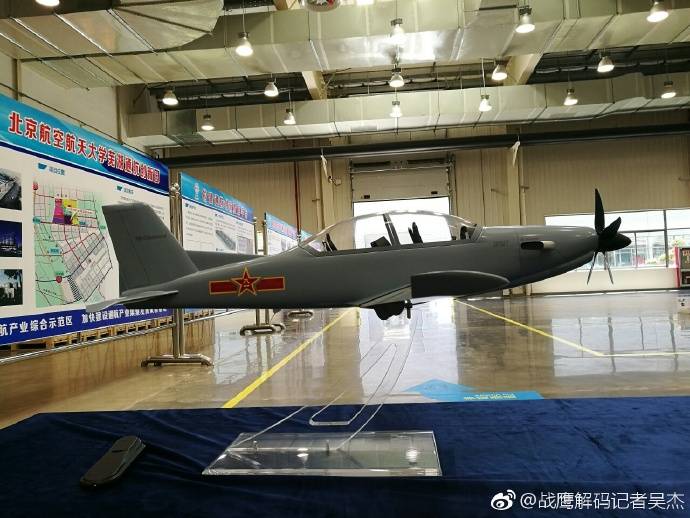 The model offered by the CETC Wuhu Diamond Aircraft Manufacture joint venture of a variant of the Diamond DART-450 turboprop training aircraft for the PLA Air Force.
According to the resource, earlier interest in the possible acquisition of Diamond Aircraft Industries was shown by the structures of the Russian corporation Rostec, and the Russian structures planned to develop a line of aircraft specifically for the Russian market, including the 9- and 19-local light passenger aircraft, with the active participation of the Austrians. However, after the introduction of anti-Russian sanctions, these projects were canceled, and now the Austrian company has "left" the Chinese.