Marine
aviation
The naval forces of the Armed forces of Ukraine conducted joint exercises in the Black Sea with the destroyer USS Carney (DDG 64) of the US Navy.
As reported on Friday, the press center of the command of the naval forces of the Armed Forces of Ukraine, the purpose of these trainings is to develop cooperation in accordance with NATO standards and to increase the level of compatibility.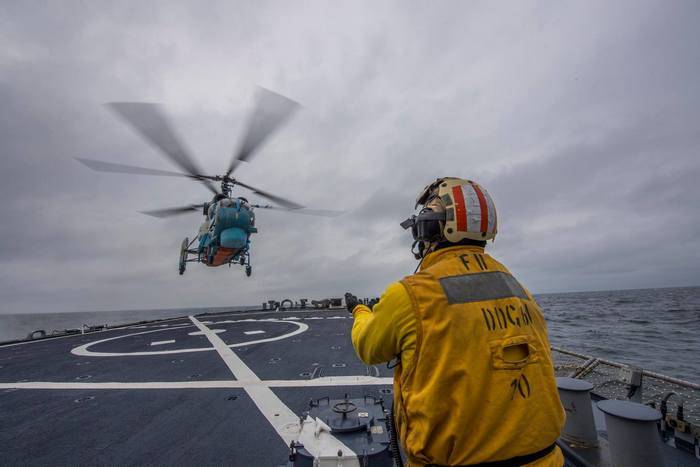 In the course of training, the helicopters of the Ukrainian Navy Ka-27PH and Ka-27PR under more severe weather conditions carried out more than 10 landings on board the American ship, conducted reconnaissance and monitoring of the surface situation
- Reported the press center.
The development of such joint elements is already a familiar thing for us. But, of course, each such opportunity becomes a good reason for obtaining additional knowledge and improving the skills of interaction with our foreign colleagues on modern standards.
- commented the Acting Deputy Commander of the Naval Forces of the Armed Forces of Ukraine on combat training, Captain 2 of rank Andrei Kurylenko.
Earlier it was reported that the American missile destroyer Carney became the first US Navy ship to enter the Black Sea in 2018 year. Previously, this destroyer visited Ukraine as part of the Sea Breeze (Sea Breeze) exercise in July 2017.