Machine guns "Pecheneg" were officially acquired by Syria before the outbreak of war, but the first image of this
weapons
hit the internet only in August 2015, writes
Messenger of Mordovia
.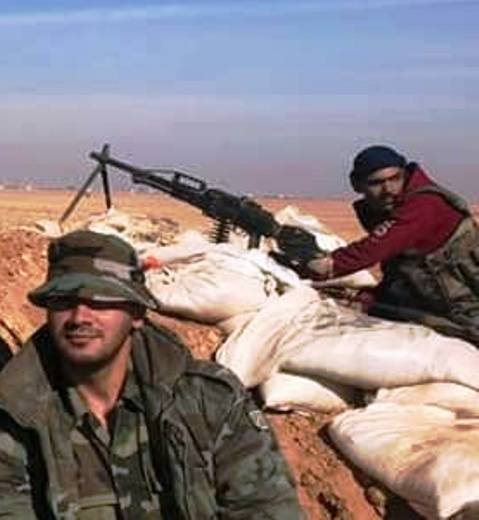 "This is not surprising: a very small batch of the PKP Pecheneg was acquired. They only came into service with special-purpose units, "notes publication author Lev Romanov.
And the other day, "Pecheneg" again lit up in Syria. Currently, this weapon is used for its intended purpose - to destroy the militants of terrorist and opposition groups that did not wish to lay down their weapons.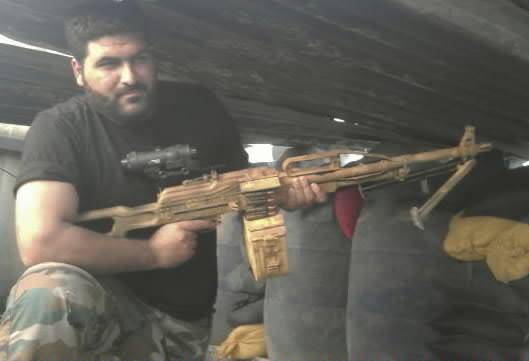 7,62-mm machine gun PKP Pecheneg (Grau Index - 6P41) is a Russian single machine gun developed on the basis of PKM. Designed to destroy enemy personnel, fire and vehicles, air targets. Adopted in 2001 year. Weight - 8,2 kg (on bipod), sighting range of shooting - 1500 m, maximum range - 3800 m, rate of fire - 650 rds / min.