The large-scale reform of special forces units of the Federal Service of National Guard troops (FSVNG, Rosgvardia) involves the unification of special rapid reaction units (SOBR), special police units (OMON), separate reconnaissance units (ORO) and special purpose units (OSPN, special forces) in the management of forces special purpose (USPN) Rosgvardii, reported "Izvestia"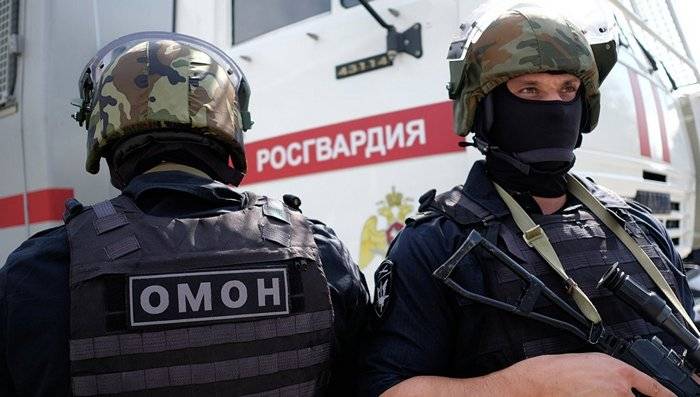 New departments will be organized on a territorial basis and will be responsible for certain regions of the country. USPN will be closed directly to the leadership of the Russian Guard, or rather, to the Main Directorate of the Special Forces of the FSVNG, formed last spring. In addition to power units, it is planned to include in USPN
Aviation
: special squadrons that were previously transferred to the department from the Ministry of Internal Affairs
- it is said in the publication with reference to the department.
It is noted that the reform is already underway: the first experimental UspN of the Rosguard, which is located on the territory of the operational division named after Dzerzhinsky, has been created in the Moscow region. The new structure includes SOBR from Dolgoprudny and OMON units stationed in Schelkovo, Sergiev Posad, and Podolsk. The Rosguards confirmed the creation of a new center, but refused to comment further.
It is specified that the second UspN will appear in Pyatigorsk already this year. It will include the 17 squadron of the Special Forces, parts of the 98 Special Motorized Regiment and the OMON. From Moscow, the work of such USPNs will be supervised by the Main Directorate of the SSpN of the Rosguards.
The question of the optimal construction of services and subdivisions of the Rosguard, including special purpose departments, is now being discussed. By the end of 2018, it is planned to have four offices, each of which will cover a certain geographic area
- reported in the department