An outstanding Russian developer of nuclear warheads, one of the founders of the modern Russian nuclear missile shield, an honorary supervisor of the Russian Federal Nuclear Center - All-Russian Scientific Research Institute of Technical Physics named after Zababakhin (RFNC-VNIITF, Snezhinsk, Chelyabinsk Region), Yevgeny Avrorin died on Tuesday 86 year of life.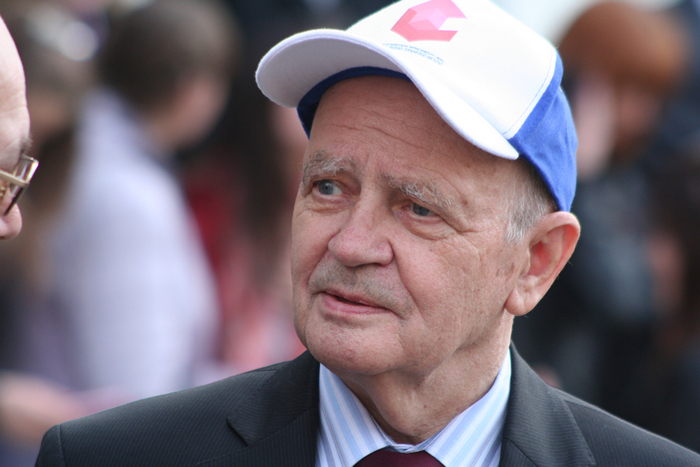 Today was not Evgeny Nikolaevich Avrorin
- reported in the state corporation "Rosatom".
According to the site of the Russian Atomic Society, Evgeny Nikolaevich Avrorin was born on July 11 of the year 1932 in Leningrad. Theoretical physicist. Specialist in the field of physical theories of new and special equipment. Academician of the Russian Academy of Sciences. Hero of Socialist Labor (1966).
In 1954, he graduated from the Physics Faculty of Moscow State University. Mv Lomonosov. After graduation he worked at KB-11 (now RFNC-VNIIEF), where he participated in the development of the first Soviet two-stage thermonuclear charge.
From 1955, he worked at the Scientific Research Institute-1011 (at present, RFNC - VNIITF named after EI Zababakhin). From 1996 of the year to 1998, he combined the position of supervisor with the position of director of RFNC-VNIITF.
In 1957, under the supervision of Avrorin, the first domestic physical experiment was carried out, which allowed to obtain important information about the properties of processes in extreme conditions. In 1963, for the results achieved in the creation of thermonuclear
weapons
he was awarded the Lenin Prize.
Since the beginning of 1960, he has been working in the field of creating nuclear weapons for peaceful applications.