The newest drill "Drel" caliber 500 kg will go into service with the Russian army this year, said the general director of the concern "Techmash" Vladimir Lepin.
This is a new basic model of a planning bomb cassette in equipment with self-targeting combat elements.
- he said.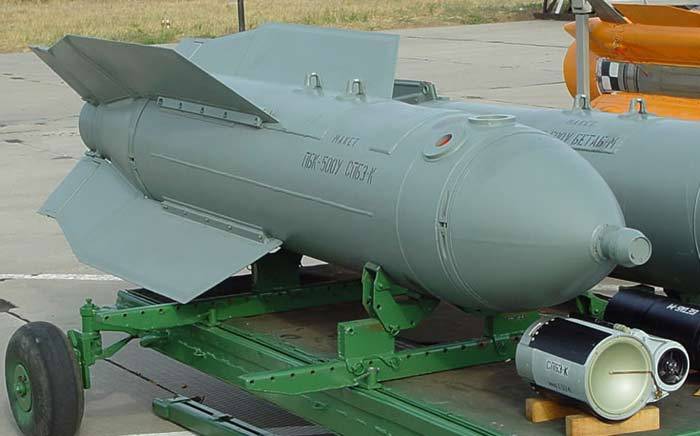 According to him, state testing of the bomb began in the 2016 year and should be completed this year, after which it is planned to be put into service.
This aerial bomb can plan dozens of kilometers and neutralize heavy equipment. At the same time, an aircraft armed with the Drill may not enter the enemy air defense zone and avoid additional risk. It is also noted that this bomb will be almost impossible to recognize on radars.
When moving away from the carrier, the range of damage to the "Drill" target is over 30 kilometers, said earlier at the Tekhmash enterprise - "Basalt".
Earlier, Deputy Minister of Defense of the Russian Federation Yuri Borisov stated that operational-tactical aircraft would be armed with "Drill"
aviation
.
The air bomb has the marking of PBK-500 U SPBE-K and the following characteristics:
Length - 310 cm, diameter - 45 cm, weight - about 540 kg, combat elements - 15, maximum planning distance - 30 km, maximum height of the initial point of use - 14 thousand meters.