US Boeing P-8A Poseidon anti-submarine patrol aircraft conducted operational reconnaissance over the Black Sea off the coast of Crimea, resource Mil Radar, tracking the movement of the military, reports
aviation
.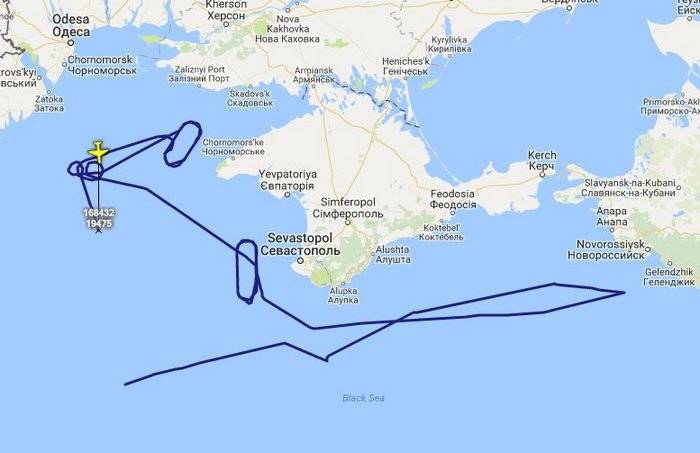 Poseidon took off from the Sicilian Sigonella airbase and for a long time was located above the international waters of the Black Sea southwest of Sevastopol. It is also reported that another flight near the Crimean coast of the reconnaissance aircraft of the US Navy made 1 January.
Meanwhile, it became aware of the flight of the American strategic drone RQ-4A Global Hawk along the line of demarcation in the Donbass. This UAV also flew out of Sigonella airbase.
Having flown over the Donbas at an altitude of about 16 kilometers, he found himself in 100 kilometers from the Crimea. In addition, the UAV flew in 40-50 kilometers from the border areas of Belgorod, Voronezh and Rostov regions of Russia. In this case, the RQ-4A Global Hawk can conduct exploration into the depths of the territory to 300 kilometers.