Japanese Prime Minister Shinzo Abe said that the authorities are actually willing to make changes to the country's constitution. It is mainly about excluding from the main document of the country a clause on the prohibition of the presence of offensive weapons. Today, Japan has a de jure self-defense force, which is designed to protect its own borders. At the same time, Prime Minister Abe insists that Japan should have weapons that "will increase the opportunity for self-defense."
To such weapons, Shinzo Abe includes long-range air-ground (air-to-surface) cruise missiles. The very possibility of the appearance of such missiles suggests that the authorities of the Land of the Rising Sun are fundamentally ready to use
Aviation
for striking the territory of another state or its ships in neutral waters.
In the Japanese media, it is reported that in the spring of the coming year, the state budget will allocate funds for the purchase of air-to-surface missiles. At the same time, the government noted that this would not affect the Japanese military "purely defensive" doctrine. Such a statement looks obvious slyness, since the appearance of missiles of the specified class automatically reformats the defensive concept into an offensive (or at least defensive-offensive).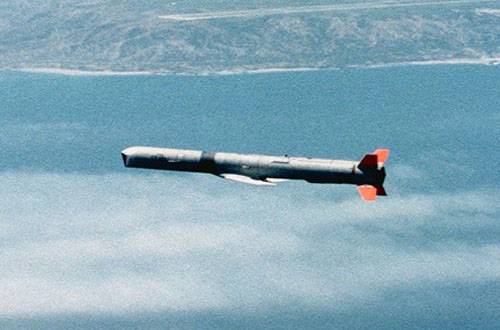 Earlier in the American press, materials appeared that the United States could sell a batch of cruise missiles to Japan. In particular, the AGM-84E SLAM cruise missiles (an improved version of the Harpoon) appeared.