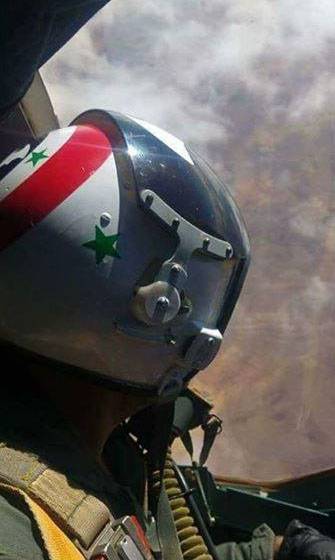 There are reports from Syria about the successful operation of the Syrian government army in the southern part of the province of Idlib, in which several thousand terrorists linked to Al-Qaida (banned in the Russian Federation) are concentrated. It is noted that during the operation, which lasted several hours from the militants were released three settlements. The CAA entered Al-Nasiriyah, Luaybid and Eastern Lujibid, killing up to a hundred terrorists.
A relatively large detachment of militants tried to retreat towards residential areas of larger settlements, but at that moment a retreating column was covered from the air
aviation
Syrian Air Force. A group of militants was destroyed in the vicinity of Kafr Nabl.
After that, the Syrian troops managed to take control of one of the command posts of the militants, from which the operations against government forces were carried out. The CAA command reports that the army will conduct an offensive until the complete defeat of al-Qaida's terrorist cells * not only in Idlib, but throughout Syria, and the terrorists will not be able to stop the offensive, even if "the opposition flags will hide behind American mercenaries ".
Against this background, it was reported that, in connection with the attacks of militants at the air base of the Russian Aerospace Forces "Khmeimim", the command decided on some changes in defensive logistics. In particular, questions of protection not only of the immediate perimeter of a military facility, but also of approaches to it, from a distance of which the militants could carry out mortar shelling, have been revised.
The route of terrorists who, a few days ago as part of a mobile mortar group, were able to reach the airbase in Lattakia for a distance of several kilometers, was thoroughly studied. Experts believe that without accurate satellite maps and aerial photographs, the militants would not have such an opportunity. In turn, this makes it clear that the attack on the Khmeimim airfield could not be carried out without the "outside" assistance provided to the militants.
In this regard, decisions can be taken to counter the activity of UAVs, which has become the most pronounced over Latakia in the last few weeks.