Modernization of the Su-34 bomber will start from 2018, Interfax reports, citing a source in the aviation industry.
Development work was carried out on the Su-34, including the adaptation to the new bomber
aviation
means of destruction. From 2018 it is planned to start directly modernizing aircraft
- writes the edition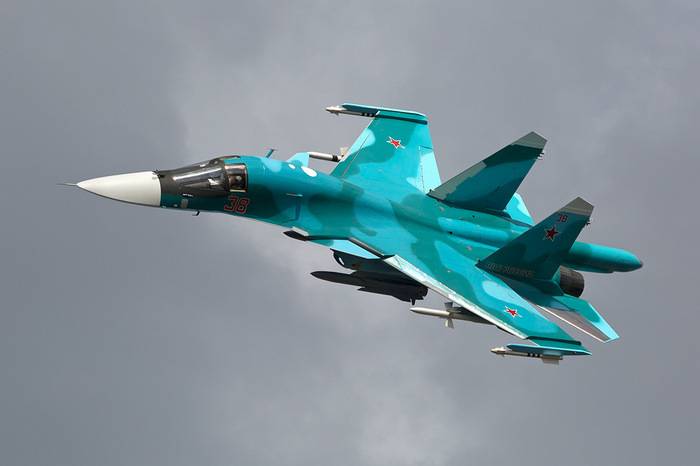 The newspaper notes that the combat capabilities of the upgraded aircraft will be expanded compared with the basic version.
Earlier, Deputy Defense Minister Yuri Borisov said that the modernization of the Su-34 front-line bomber will be carried out by the Novosibirsk Aviation Plant named after him. Chkalov.
We discussed with the management of the plant and the United Aircraft Building Corporation plans of work on the aircraft in the framework of the future state armament program for 2018-2025 years
- said Yu.Borisov when visiting the company.
Currently, the Novosibirsk Aviation Plant produces the Su-34 as standard. Every year, the Russian Aerospace Forces get armed with 16-18 front-line bombers.
Serial production of the Su-34 began in April 2005. In 2008, a five-year contract was signed for the supply of X-NUMX Su-32 aircraft to Russia. Later in 34, the Ministry of Defense of the Russian Federation signed another contract for the purchase of 2012 machines of this type. Earlier it was reported that the entire Ministry of Defense plans to purchase about 92 front-line bombers Su-200, which are well established during the Syrian campaign.