The new guided parachute platform weighing up to four tons, which is being developed by a number of Russian companies, will ensure high accuracy of cargo delivery to a given point, Interfax-AVN reported on Friday in the military-industrial complex.
This parachute platform is supposed to be used for cargo delivery in the interests of the Airborne Forces as well as other structures.
- Said the source agency.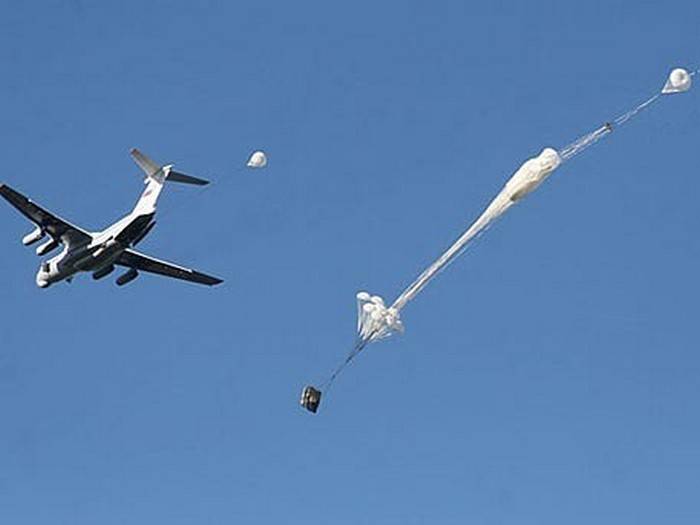 According to him, the automatic control system will allow the parachute system with high accuracy to land at a given point on the surface of the earth with the lowest possible horizontal and vertical speed.
During the entire flight control will be carried out automatically. It is possible to change the coordinates of the landing point during the flight. The platform control system with navigation through the Glonass / GPS satellite navigation systems will provide a touchdown accuracy with a circular probable deviation of 100 m
- added the source of the agency.
He said that the project involved
Aviation
complex named after S.V. Ilyushin, Research Institute of Aeroelastic Systems, the company "Universal" and "Aviatrans".
According to Russian expert in the field of unmanned systems Denis Fedutinov, the relevance of this task is due to the need to improve the accuracy in the delivery of goods, which is often not provided with available technical means.
In case of successful implementation of this project, we can assume the possibility of using this platform not only for solving the tasks facing the Armed Forces of Russia as a whole and the Airborne Forces in particular, but also for other structures, for example, the Ministry of Emergency Situations
- said D. Fedutinov.