The tenth channel of Israeli television reports that the authorities of Israel and the United States have managed to develop a joint program aimed at deterring Iran. It is noted that a start was made during the visit to the USA of a delegation of representatives of the Israeli military department 12 this November.
Representatives of the Israeli Defense Ministry met with their American counterparts. The meeting was reportedly attended by National Security Advisor to US President Donald Trump Herbert McMaster. The outcome of this meeting was the joint signing of the "Memorandum of Understanding on the Iranian issue."
Tenth channel
Israeli TV reports that in the near future 4 will create American-Israeli working groups whose tasks will be those related to Iran's missile program, as well as to supply
weapons
Iran and Iran.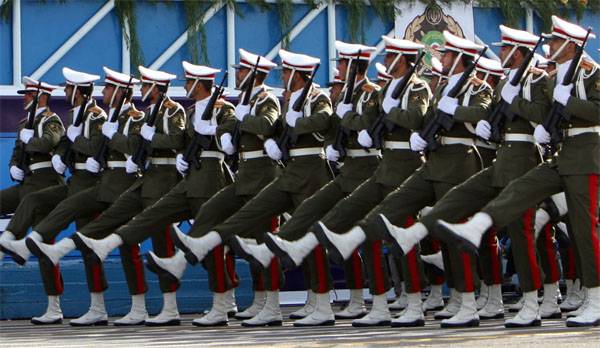 If we consider that Russia, for example, delivers weapons to Iran (first of all, the C-300 air defense system), we can assume that among the created groups there will be one whose task will be to try to break off Russian-Iranian cooperation on regional security . Officially, the presence of just such a group is not reported.
From the stated: the first group will work on the abolition of the Iranian nuclear program; the second is on limiting the Iranian presence in Syria and Lebanon, the third is on curbing the Iranian missile program, including the Hezbollah missile supply program; the fourth is to counter the "escalation of tensions by Iran" in the region.
Apparently, the United States and Israel themselves do not consider themselves responsible for the escalation in the region.