Tula designers began to develop a new multiple rocket launcher system. According to its capabilities, it should surpass the TORC-S MLRS, which in one volley hits a territory of ten football fields.
The project, in which development work is underway, has been given the name Breakthrough.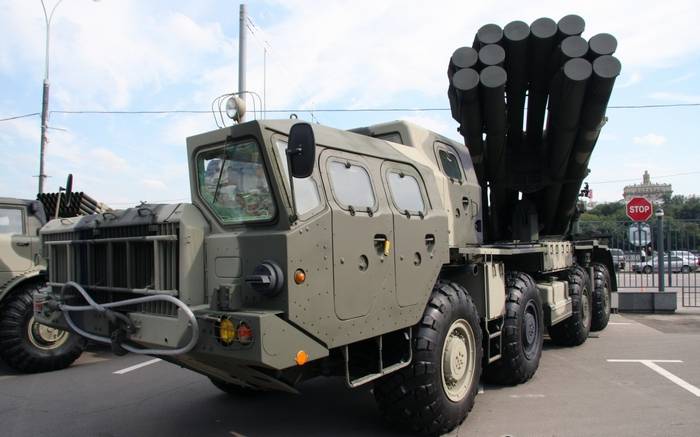 This will allow us to release a new generation of MLRS. Development work is underway.
- said the chief designer of the Tula NPO "Splav" Boris Belobragin.
Note that information about what will be the new
weapon
, Hardly ever. However, military experts suggest that the new MLRS will be more long-range than the Tornado-S, 300-millimeter missiles which fly to a distance of 90 kilometers. Increasing the range is possible by facilitating the shell of the projectile, improving its aerodynamic properties and using new types of fuel for rockets.
Another recent trend is the automation and robotization of the work of combat and transport-charging machines, reducing their vulnerability, protecting the crew, and increasing the comfort of its work.
- said earlier the general director of NPO "SPLAV" Vladimir Lepin.
Particularly noteworthy is the creation of guided missile munitions, which will have to remove the main disadvantage of the MLRS - low accuracy. Adjustable projectiles of a new generation with an individual guidance system will make it possible to attribute the MLRS to the category of precision weapons.
- said military expert Viktor Murakhovsky
By the way, the adopted Tornado-S system can fire projectiles with an unmanned aerial vehicle in a combat unit capable of reconnaissance after launch. In addition, Tornado-S was tested in Syria, where it swept away all targets in a single heap of 67 hectares. Unlike "Tornado", the new system is completely autonomous and ensures the work of the calculation without the need to leave the cab. The combat vehicle is at the firing position for a few minutes, and after completing the mission, without waiting for the shells to hit the target, it can change the location of the dislocation. reports "WG-Force"