The US Navy returned to the development of a new version of the Mk 48 torpedo, as expected even more long-range and lethal. Several years ago, its production was suspended, but more recently it became known that the torpedo will receive modernized electronics, reports We are mighty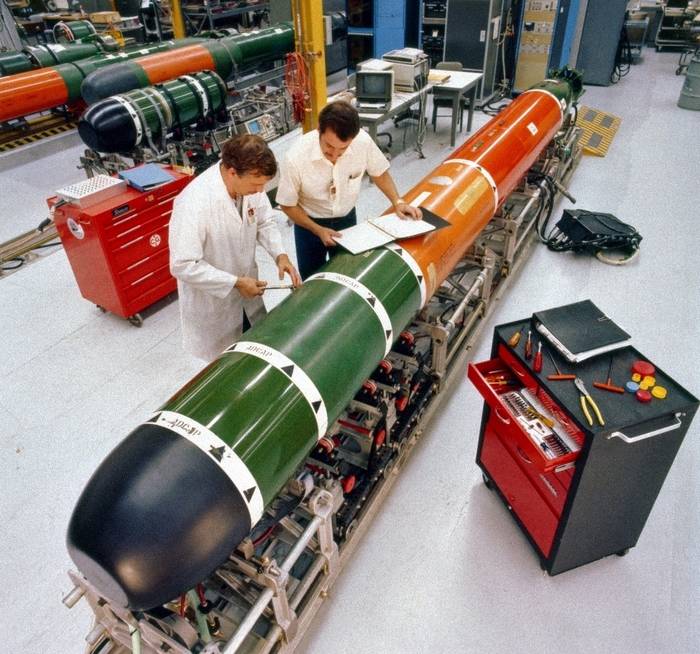 Torpedoes "Gould Mark 48" were designed to hit surface targets and high-speed submarines. Use active and passive homing system. Also, these torpedoes are equipped with a system of repeated attacks, which is used when you lose a target. Torpedo independently searches for, seizes and attacks the target.
At the moment, the main modifications of this torpedo are the 6-i version, which has received a new computer and the 7-i version with a new broadband hydroacoustic system. The sixth version was developed in 2008 year, and since then there have been no changes to the torpedoes.
Currently, Lockheed is working on upgrading the Mk 48 Mod 6 and Mod 7 torpedoes. Modifications
weapons
improve the acoustic receiver, replace the hardware management and control of the updated technology, increase the amount of memory and improve processor performance to cope with the advanced software requirements needed to improve the efficiency of torpedoes.